Elder Scrolls map app hit with copyright infringement notice
The creator of the Dragon Shout app says ZeniMax wants his app removed from the Apple App Store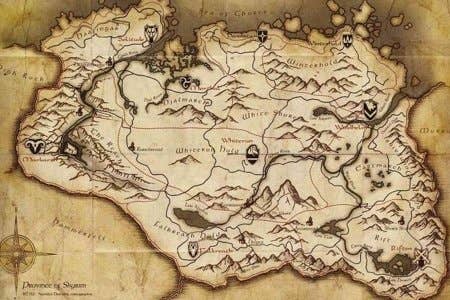 ZeniMax Media has sent a copyright infringement notice to the creator of the Dragon Shout app, which provides maps and a journal for Elder Scrolls V: Skyrim. Creator Rick Blalock told TouchArcade that his app hasn't been removed from the Apple App Store and he has yet to receive a cease & desist notice.
"Hey all, just received a notice from Bethesda / ZeniMax Media Inc that I should take the app down due to copyright infringement. Looking in to this now. Will let you know," Blalock said on the app's Facebook page.
"ZeniMax didn't specify what the app is specifically violating," Blalock told TouchArcade. "I did my best to ensure the app was not violating anything. I looked up US trademarks and copyrights for 'Dragon Shout' and at the time there wasn't any. I had the map hand drawn. I intentionally didn't use any graphics or wording that would possibly be owned by Bethesda. So, I'm still not sure what they say the app violates."
ZeniMax offers an official map app on the Apple App Store, created by the strategy guide makers over at Prima Games.