EGX London tickets now on sale
Secure yours for the biggest consumer gaming show in the UK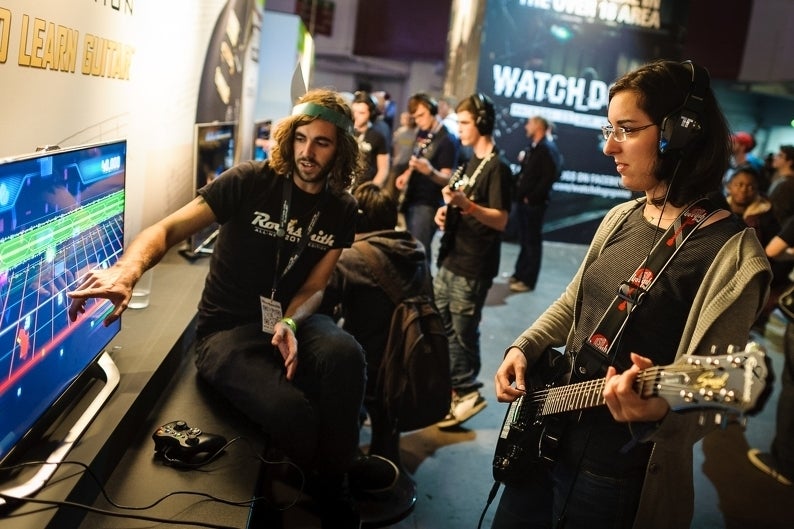 Tickets have just gone on sale for Gamer Network's EGX London, which last year attracted over 70,000 visitors with its mix of console titles, PC games, tournaments, indie games, cosplay, a retro zone, board games and developer sessions.
The event, formerly known as the Eurogamer Expo, takes place September 25 - 28 at Earls Court in London. Tickets and more details about what to expect from the show can be found at the official site. Press passes can also be requested.
This year exhibitors include PlayStation, Xbox, 2K, Activision, Bandai Namco, Bethesda Softworks, Deep Silver, Electronic Arts, Konami, Riot Games, Sega, Ubisoft and Warner Bros. It will also be home to the world premiere of Gracious Films' feature-length documentary about the industry, From Bedrooms to Billions.
GamesIndustry International will also be at the event hosting the GamesIndustry Fair, which includes careers, education and industry events, exhibition areas, panel discussions and networking opportunities.
"We're delighted to continue our support of EGX and look forward to building on the success of the 100 Day Game Project and Games Space," sponsor Virgin Media's Ellie Tory told Eurogamer.
"We know our customers will enjoy getting ahead of the pack with half-price tickets and early access to the event. It's going to be a great event and we can't wait to see what the industry has to offer this year."