EGLS agrees to alter game following Runic accusations
Chinese developer will "modify" Armed Heroes Online to avoid "angry disputes"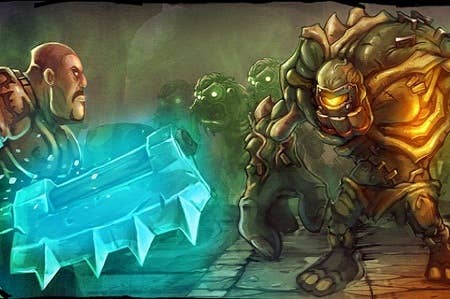 The Chinese developer accused of stealing asset designs from Runic Games' Torchlight has agreed to "modify" its game.
In a statement released to Joystiq, Entertainment Game Labs reiterated the efforts it has made to produce assets for Armed heroes Online. However, it also indicated that it would change the "parts" of the game that have caused the dispute with Runic.
"We do note that the recent controversial discussions about Armed Heroes Online had brought harm to our company's reputation and worse got our players confused and upset, which is not what we expect to see," the company said in a statement.
"Players always come first. There, we prefer to modify some parts of Armed Heroes Online where have caused those disputes rather than go on arguing. As long as this carves out a way out of angry disputes, it will be definitely worth our efforts."
The statement repeats the company's offer to submit the documents and files for the game to Apple to prove their originality. However, according to Runic's Travis Baldree, that might not be the wisest move.
Baldree told Joystiq that he has already examined Armed Heroes Online, and the similarities to Torchlight are even more glaring than he first thought.
"There was a sound manifest that listed all the sound files in the game, and they were verbatim all of our sound files, including our own misspellings," Baldree said. "Our technical artist Adam Perin did voices for a sword called 'The Sword of Adam.' And it had goofy little things that he would say when you swung the sword. And those were in there, even in one of their videos."