EA's Wilson "makes sense" for CEO job - analysts
Michael Pachter also tells us that EA may risk losing Peter Moore and/or Frank Gibeau with the Wilson appointment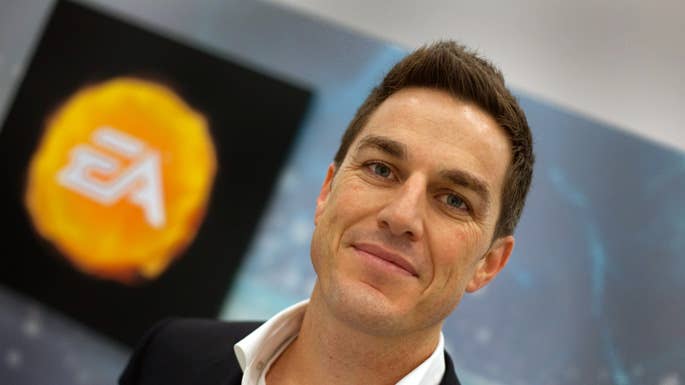 There's no doubt that the announcement of Andrew Wilson to the CEO seat at EA late yesterday took many in the industry by surprise. Most had been thinking that if the publisher does decide to promote from within that it would select EA Labels boss Frank Gibeau or COO Peter Moore. Instead, Wilson, former leader of the successful EA Sports division, is now at the helm. It mostly makes sense, though, if you speak to analysts.
"Wilson may seem like a dark horse candidate, especially given such accomplished leaders as currently fill out the company's roster, but it also bears noting: He comes with less of a legacy as well, and potentially more hands-on experience in the directions the business may soon look to head," Scott Steinberg, head of consulting firm TechSavvy and author of Becoming Essential, told GamesIndustry International.
"Wilson makes reasonable sense as an appointment, having successfully managed one of the company's more prominent retail business units, and enjoyed extensive hands-on experience with both traditional console offerings an online and digital products - including on an international basis. You may also note that the appointment was made by the firm's board: A board no doubt concerned about the console transition, increasingly competitive environment facing traditional games in the wake of skyrocketing mobile/social/online/free to play product interest, and the company's recent trajectory, as well as the larger business landscape as a whole."
"I am hopeful that he can apply the same philosophy that made EA Sports successful to the entire company"

Asif Khan
RW Baird's Colin Sebastian agreed, calling it a "safe choice" by EA. "He is generally well respected by those he works with, he has credibility with the studios, and from the board's perspective, he isn't likely to shake things up," Sebastian commented. "The biggest issue is his lack of CEO experience, but he was tested as the head of EA Sports, and Larry Probst is going to stick around to help with the transition."
With EA going more and more in a digital direction, Wilson's push into Asia with EA Sports is also beneficial, said independent analyst Billy Pidgeon.
"In Wilson's favor, he's been in management at EA for over a decade and has great experience in market expansion (in Asia, specifically)," Pidgeon told us. "Peter Moore and Frank Gibeau are very effective at their current (and crucial) positions of COO and Labels President, respectively. Frank and Peter are also well known, and EA's choice of Andrew Wilson may be perceived as both an agent of change as a relative unknown as well as an advocate for continuity as a company insider. I expect Larry Probst and the board will play it both ways and position EA under Andrew Wilson as staying the course with market expansion and leveraging digital/cross-platform growth while making corrections to cut losses and build up investment where margins and market potential are greater."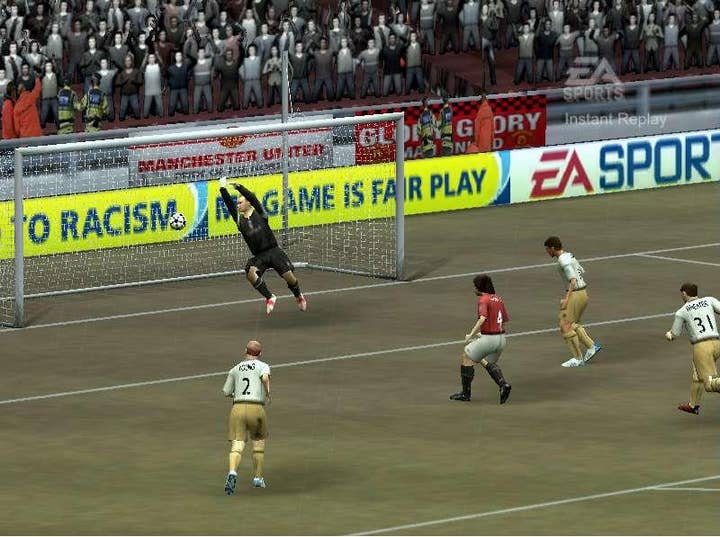 Indeed, Moore and Gibeau are critical to EA as it stands now, but some believe that EA's passing them over could lead to one or both moving on from the company.
"I'm actually more concerned that by passing over Gibeau and Moore, they risk losing both. Patrick Soderlund could take Gibeau's job, but they would have to go outside to replace Moore. I was surprised by the announcement, and although I think he could be fine, I think many would have preferred to see him in Gibeau's or Moore's job for five years first," Wedbush Securities' Michael Pachter remarked to us.
Regardless of whether it was Wilson, or Moore or Gibeau, the analysts we spoke with all agreed that an internal candidate was a better move for EA than looking to an executive from outside the company.
"It's a difficult time in the gaming business, and for an outsider to take the helm of such a vast and complex entity as Electronic Arts - which holds a footprint in multiple industry arenas and business spaces - would make for a challenging transition at a crucial inflection point in the company's history," observed Steinberg.
It also sends a strong message to investors that strategy isn't about to change drastically.
"I think Andrew Wilson's promotion to CEO is an important vote of confidence in the core of EA by the company's board of directors. Wilson has a strong jumping off point to project a changing culture in the C Suite as the first studio executive to take the reigns as CEO in the company's history," noted Asif Khan, CEO of Panoptic Management Consultants. "At the same time, the company may prevent a loss of talent by promoting from within. I am hopeful that he can apply the same philosophy that made EA Sports successful to the entire company. The stock market likes certainty, so at the very least Wilson's promotion creates one less unknown for investors to worry about. Wilson is only 39 years old and capable to really stay at the company for the long haul, something that may not be true of some other candidates like Peter Moore."
In the end, Wilson should do just fine as CEO if he doesn't shake things up too much, said Pachter. "I would be surprised if he tries to blaze a new path. The company is downsizing and has a focused game lineup, and I think if he stays the course, he will be successful."