EA will not ship an NBA Live game this fiscal year
NBA Live 20 either cancelled or reworked as franchise prepares for an "innovative new direction"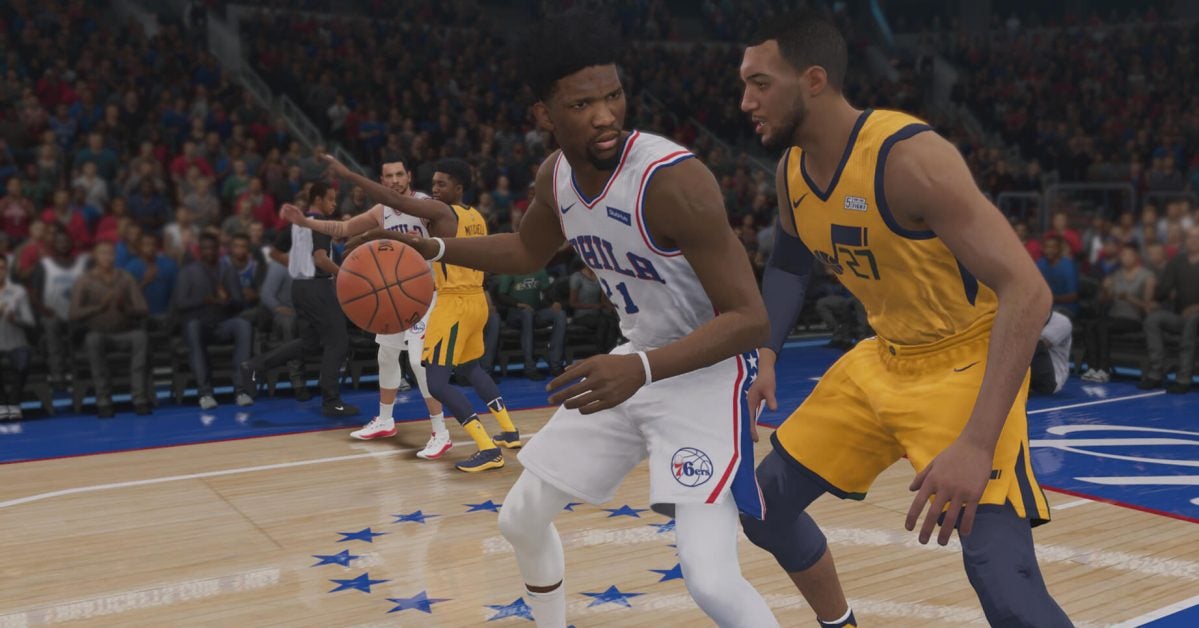 NBA Live's broken numerical history just saw another interruption, as NBA Live 20 appears to have been either canceled or reworked with EA planning to take the franchise in a "new direction."
During today's conference call with investors discussing the company's Q2 financial results, CEO Andrew Wilson announced the shift for the franchise, implying that NBA Live 20 was being reworked into a new game for the next fiscal year.
"With great support from the NBA and the NBA Players Association, we have been working on an innovative new direction for our game timed with the All-Star Weekend," Wilson said. "An experience designed around new ways for players to engage, connect, and create through basketball. Now with greater understanding of the new platforms and what they can power, bringing social connection, accessibility, and player creativity to the forefront, we feel we can go so much further with the new design.
"So we've decided not to ship an NBA Live game in FY20. Instead we're expanding our vision for NBA Live and continue to work closely with our NBA and NBA Players Association partners on this new project that we'll share more details on next year."
This isn't the first time the series has run into a road bump like this. After NBA Live 10, EA tried to reboot the series somewhat with a new name: NBA Elite 11, though the name change and numerous other issues caused the game to be canceled. The series returned with NBA Live 13, but NBA Live 17 was pushed back from its planned launch and later skipped entirely in favor of NBA Live Mobile, before things resumed again with NBA Live 18.
NBA Live 20 had already been delayed and was originally slated to launch in Q2. Whatever it becomes now, EA does not appear to be planning on launching a new NBA Live game until April 2020 at the earliest, and then perhaps not until later in the year to go along with the release of the next console generation.