EA Sports, Apex Legends push EA's second quarter up sharply
Publisher avoids invoking FIFA name as it raises full-year guidance in wake of Q2 gains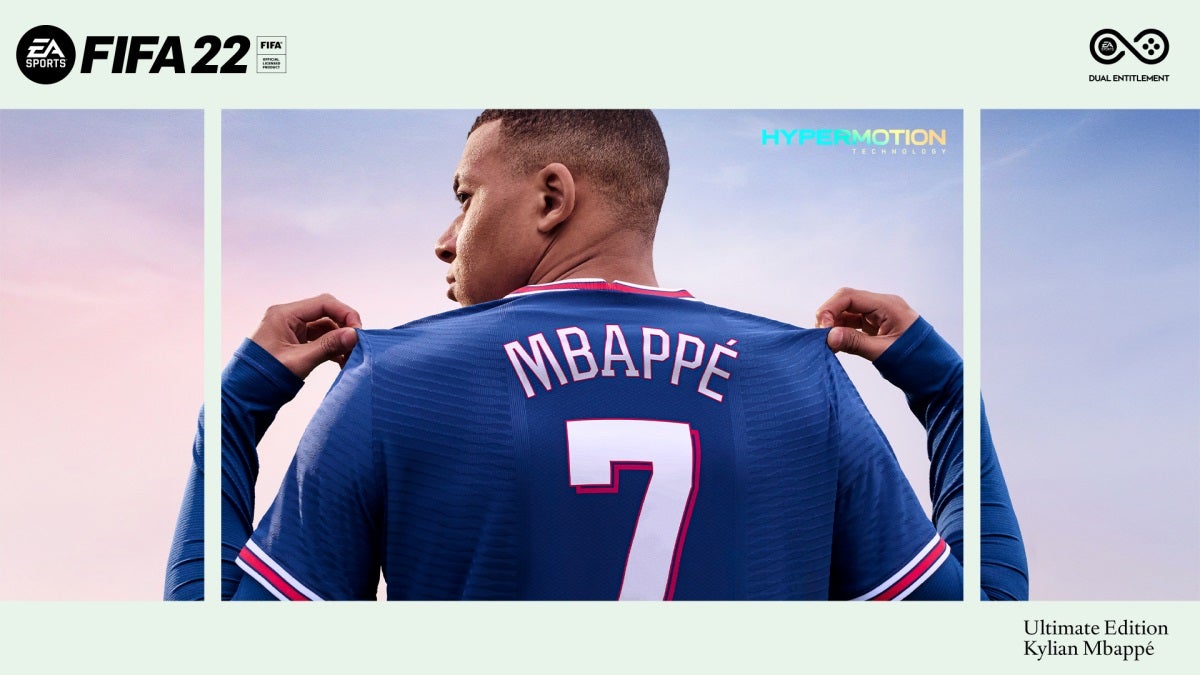 Electronic Arts today reported "the strongest second quarter" in company history, but did so with barely a mention of the FIFA franchise that has long been a major player in the company's fortunes.
Outside of a pair of mentions in the boilerplate "About Electronic Arts" section, the publisher chose to instead refer to its "global football franchise" or generic references to "EA Sports games" rather than name the FIFA series in its earnings press release.
EA and FIFA have been involved in a surprisingly public rift over the future of their licensing partnership, with EA saying last month it was "exploring the idea" of renaming the series and FIFA responding that it no longer wants to entertain exclusivity deals in video games.
Executives did not hesitate to name FIFA in the post-earnings call, with EA CFO Blake Jorgensen specifying that its bookings were driven by Apex Legends and FIFA Ultimate Team.
"We're off to the strongest start ever with the new title," Jorgensen said of FIFA 22.
The FIFA-EA licensing deal runs through 2022.
"This was the strongest second quarter in the history of Electronic Arts, with more players around the world joining and engaging in our leading franchises, new launches and live services," said EA CEO Andrew Wilson.
"Thanks to our incredibly talented teams, we're excited to deliver more amazing experiences this holiday season, and connect hundreds of millions of players around the world through our EA Sports games, Apex Legends, Battlefield 2042 and more."
For the quarter, EA reported net revenue up 29% to $1.83 billion, with full game sales more than doubling to $617 million. Net bookings also more than doubled to $1.85 billion, while net income rose 60% to $294 million.
While FIFA 22 technically released on October 1, its contributions to EA's numbers began to be realized at the end of the second quarter, which wrapped up September 30.
The second quarter performance prompted EA to raise its full-year forecast from $6.85 billion to nearly $6.93 billion, with net bookings expectations going from $7.4 billion to $7.63 billion. The net income forecast was raised from $456 million to $583 million.
For the current quarter, EA is expecting net revenues to be up 5% to $1.75 billion, with net bookings up nearly 10% to $2.63 billion.
However, third quarter net income is expected to come in around $5 million, down sharply from the year-ago quarter's $211 million.