EA Sports and Nexon partner to bring FIFA Online 3 to Korea
Nexon to publish EA title in budding South Korean market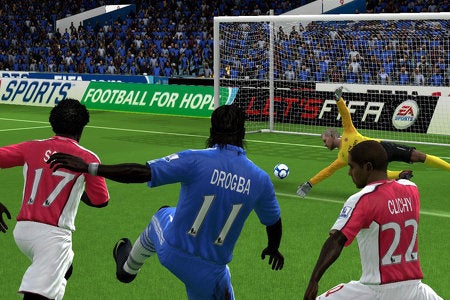 One of the largest publishers in Korea has signed a new partnership with EA Sports to bring FIFA to Korean gamers. Nexon will be publishing FIFA Online 3 on PC later this year, with a beta planned beforehand. The game is currently in production by EA Seoul.
"The EA Sports FIFA series is the absolute gold standard for soccer games and we are thrilled that the new game will be published through Nexon," said Nexon CEO Min Seo. "We think EA Sports FIFA Online 3 will ignite the sports genre in Korea, offering fans a truly authentic gameplay experience. We look forward to providing the latest version of one of the industry's most storied and successful titles to both new and longtime players and ensuring that people who love playing EA Sports FIFA Online today are recognized in the new game."
Savannah Hahn, general manager of EA Korea added, "We are pleased to partner with Nexon, a worldwide leader, to bring this title to our fans in Korea. The agreement leverages the strength of Nexon's global platform and the power of the EA Sports FIFA franchise to deliver the highest quality service and game experiences to one of the largest and most loyal markets in the world."