EA shutting down Playfish games
Publisher pulling plug on division's last remaining Facebook titles; SimCity Social, The Sims Social, Pet Society, more closing by mid-June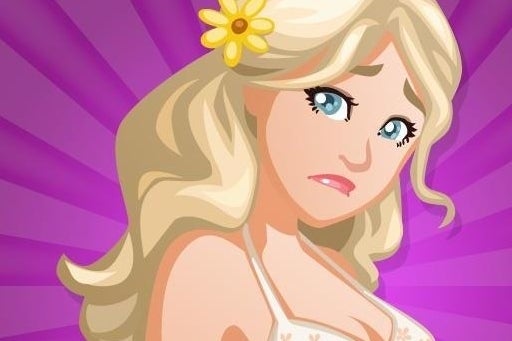 Electronic Arts acquired Playfish for $300 million in late 2009. This weekend, the publisher revealed plans to shut down all remaining Playfish games.
In a series of Playfish forum posts, an EA community manager has announced that SimCity Social, The Sims Social, and Pet Society will all be shutting down on June 14. Those will be preceded by the closures of Madden NFL Superstars 11 & 12 and NHL Superstars, both of which will end on May 14. Those are the last remaining active Playfish games, but EA will retain a Facebook presence with games like Bejeweled Blitz.
"We know that you may be disappointed by this," the SimCity Social announcement reads. "Retiring games is never easy, we hope you've enjoyed playing SimCity Social as much as we enjoyed making it. Thank you to all of our passionate and dedicated players for supporting SimCity Social. We hope to see you in some of our other titles on Facebook and other platforms."
All of the shuttered games received essentially the same post, with text changes to reflect the name of the game, the date of closure, and the in-game currency. Each posting says EA is shutting down the game in question so it can "reallocate development resources" to other titles. As for in-game currency and Playfish cash cards, EA is telling players to spend them before the games are retired. The cash cards will seemingly have no use after June 14, as players will have to talk to EA customer service about any unredeemed cards after that date.
Though all of the games are shutting down alongside one another, they have enjoyed widely varying lifespans. SimCity Social enjoyed the briefest tenure, having launched just last year. On the other hand, Pet Society launched in 2008, and was one of the company's biggest hits heading into the EA acquisition.
The EA acquisition was structured to pay out $275 million in cash, $25 million in equity for key employee retention, and up to $100 million in additional payments if performance targets were met by the end of 2011. Playfish met enough of those performance targets to earn $50 million out of that possible $100 million.
UPDATE: Electronic Arts released a statement about the closures, saying, "After millions of people initially logged in to play these games, the number of players and amount of activity has fallen off. For people who have seen other recent shutdowns of social games, perhaps this is not surprising."
It went on to note that it will primarily offer Facebook games now through its PopCap brand. While it didn't give details, EA's statement did say that players of the shuttered games would be made a special offer to encourage them to try a PopCap title.
CORRECTION: This article originally referred to The Simpsons: Tapped Out as a Facebook game when it is actually a mobile game. We regret the error.