EA reshuffles studio leadership after Samantha Ryan departs
Positive Play division is disbanded and Rachel Franklin promoted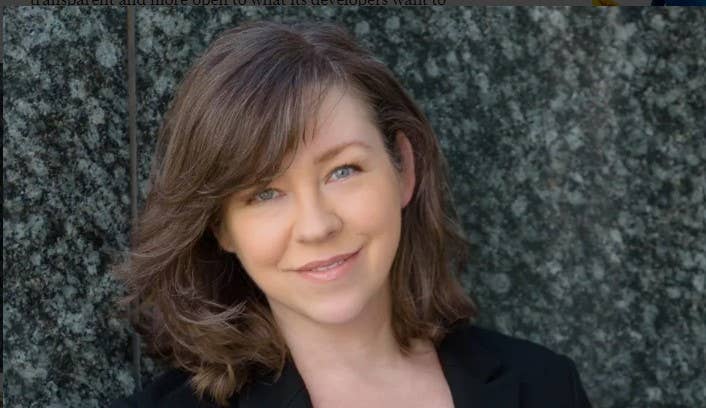 EA group general Manager Samantha Ryan has left the company.
Ryan led the EA studios that were not making sports, racing or shooting games. These included BioWare (Mass Effect/Dragon Age), Maxis (The Sims), Full Circle (Skate), Cliffhanger Games (Black Panther) and Motive (Dead Space/Iron Man). EA told Venturebeat that Ryan has left the business to 'change things up'.
Ryan's previous responsibilities will now be split between two people. EA's Motive, Cliffhanger and BioWare studios will now report directly to Laura Miele, who is the president of EA Entertainment.
Motive General Manager Patrick Clause, Cliffhanger's Kevin Stephens and BioWare's Gary McKay will now report to Miele. Vince Zampella, who continues to oversee Battlefield, Apex Legends and Star Wars, is also part of Miele's EA Entertainment group.
Meanwhile, Maxis and Full Circle will now report to Rachel Franklin, who has been promoted to senior vice president and group general manager of Lifestyle Entertainment. EA told Venturebeat that these games have similar community expectations, which is why Franklin is leading these two.
Maxis' general manager Catharina Mallet and Full Circle head Dan McCulloch will now report to Franklin.
Franklin was the leader of EA's Positive Play Group, which the publisher had set-up to try and make gaming communities safer and more inclusive. This included setting up a charter in 2020 and taking a stronger stance against toxic behaviour, including hate speech and abuse. The 20 people in this group have now been disbanded and attached to different studios. EA says that positive play remains a priority despite the change.
The additional changes follow the news last month of EA's new management structure and the formation of its two organisations – EA Sports and EA Entertainment.
Alongside the change in structure, Stuart Canfield was named CFO after the departure of Chris Suh. And David Tinson was promoted to Chief Experience Officer, replacing the departing Chris Bruzzo.
Cam Weber was named president of the EA Sports division.