EA renews NFL, NFLPA deal
Multi-year agreement ensures Madden NFL will continue to be the only simulation title with the licenses of the league and its players association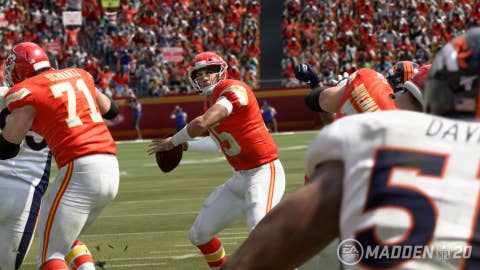 Madden NFL will be the only NFL simulation game in town for years to come.
Electronic Arts today announced that it has officially renewed its partnership with the NFL and the NFLPA for multiple years, ensuring that the publisher "will continue to deliver the only authentic football simulation game available to players around the world."
The Madden series won't be EA's only NFL games. The company said it will also bring the license to more genres, including new arcade-style and mobile experiences.
While EA has the market cornered on NFL simulation games, other publishers have been able to make alternative uses of the NFL and NFLPA licenses. Bit Fry signed a deal with the NFLPA to feature pro players in its multi-sport arcade-style franchise Ultimate Rivals, while Take-Two Interactive recently announced a deal with the NFL for multiple non-simulation games, with the first arriving next year.
EA did not reveal how many years the renewed deal would run for, but Sports Business Daily reported earlier this week that the publisher and the league were finalizing a pact that would run through 2025, and possibly 2026 if specific sales milestones were reached.
Last year's version of Madden was the most successful in franchise history, EA said, noting that unique players were up 30% year-over-year and monthly average players had hit an all-time high.