EA: "PS5 and Xbox Series X games will feel different, better and more visceral"
Chief Studios Officer Laura Miele on breaking down platform barriers, making games more inclusive, and COVID-19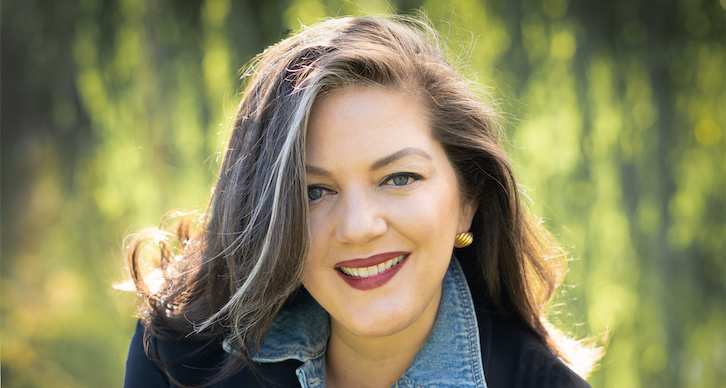 If there was one thing missing from last week's excellent PlayStation 5 reveal -- you know, aside from the price -- it was the big third-party publishers.
Take-Two was there, but Electronic Arts, Ubisoft and Activision were entirely absent. And although we broadly know what to expect from them, their games will inevitably be some of the biggest reasons to invest in a new platform.
Last night, EA showed us its plans for the future. There were a few surprising EA Originals titles, and Skate is making a comeback, but broadly it's what we've come to expect from EA -- sports, shooters, RPGs and Star Wars. Yet alongside all of that there was a lot more going on. Throughout the presentation, there were signs of an EA that's thinking not just about new machines, but a world where subscriptions and streaming have a significant presence, where loot boxes are less prevalent, and cross-play between platforms is the norm.
"It is an opportune time to evolve how we think about gameplay, platform expansion and development strategies"
"This [generational] shift is coming at an important time for entertainment and media in general," EA's Chief Studios Officer Laura Miele tells GamesIndustry.biz. "Whenever there is new technology there is change, so it is an opportune time to evolve how we think about gameplay, platform expansion and development strategies.
"We want players to be able to play our games where they want to, which is why we're bringing more games to more platforms including Stadia, Steam, Switch and Epic Game Store. We're also making a big push on cross-play, because we know a fundamental motivation in playing games is about connecting with friends and family who may choose to play on a different console or platform. The ecosystem in which we are operating has changed for the better, and we want to be everywhere players are."
She continues: "The major shift we've been seeing in our industry is hardware is no longer a barrier within the player community, and we are thinking about it the same way."
Of course new consoles do bring about the usual technical advancements. For PlayStation 5 and Xbox Series X, Miele talks about the speed in which players can enter the games: "They are going to be immersed either on the pitch or in a fantasy world within seconds." She also talks about the impact of 3D audio on sports titles, the scale to which DICE can now make Battlefield combat, and the physics that Criterion will be able to pull off with Need for Speed.
But the key thing, Miele says, is not necessarily how games are looking on the new consoles, but how they are going to feel.
"Historically, console transitions have been punctuated by increased graphic fidelity and that hasn't changed -- this next generation of games will certainly take a visual leap -- but we are also taking advantage of the extra memory and CPU cycles to bring a lot more detail to life.
"As an example, in Madden we will be using the NFL's next gen stats so every athlete in the game will play how they do in real life, with the data being updated in real-time. Fans in the stadium will be unique people responding to the action on the field. Deferred rendering allows us to use colors and lights in more dynamic ways... and dynamic weather systems will impact the athletes, their equipment and the playing field. Games are going to feel different, better and more visceral."
Of course, promoting games based on how they "feel" requires people to actually play them -- there's only so much you can show people in YouTube videos. With the current global pandemic putting a halt on games events and with retail demo units out of action, does EA expect it to be difficult to sell the benefits of these new machines?
"I actually don't," says Miele. "During my first demo when I experienced the instant load times and massive worlds, I knew immediately this was going to set a new bar in terms of player expectations. When players see how accessible and immersive this generation of technology is, there will be no turning back."
"We recorded the last third of the Star Wars Squadrons score one instrument at a time [due to the pandemic]"
Miele's confidence in the industry's capacity to handle the challenges thrown up by the COVID-19 pandemic is perhaps influenced by her experience in transitioning EA's teams to working from home.
"First and foremost, we've been focused on the safety and health of our people, and making sure they have what they need to be as comfortable as possible working from home. If you had told me four months ago that we could shift our entire global workforce to working from home, I would have said it was either impossible or that it would take us a year to plan for it. We got everyone home and operational in a matter of days and I'm blown away by what our teams have accomplished.
"We have released two titles [Burnout Switch and Command and Conquer Remastered], major expansions for both Apex Legends and The Sims 4, and maintained our live services. And we've found a lot of creative solutions for some of the games you'll be seeing later this year. For example, our audio teams figured out a way to record the Madden 21 voice talent at home with no quality drop, we sent x-suits to the homes of our animators so they could record their own motion data, and we recorded the last third of the Star Wars Squadrons score one instrument at a time and actually mixed them together in post-production."
Much of what EA had to show yesterday is in-line with what the company typically puts out, but there were some new things in there, too. EA Motive is creating a new IP, and there were three indie games in the form of Rocket Arena, It Takes Two and Lost In Random.
These are all signs of a company not entirely beholden to following trends, something that EA has certainly been accused of in the past. Last year, the firm released Anthem, which was dubbed EA's equivalent to Destiny, alongside Apex Legends, EA's answer to Fortnite. Both are live-service titles, which currently dominate the industry, and EA has leaned into this area heavily. But at the end of 2019 EA released Star Wars Jedi: Fallen Order, a single-player story-driven adventure. Not only does it go against market trends, it went on to shift more than ten million copies in four months.
[I was] not surprised at all," Miele insists. "We were confident that Respawn could deliver a best in class Star Wars experience and clearly players agreed. Star Wars is a rich universe and fertile ground for making games with memorable characters, diverse worlds and unforgettable stories. Match this with talented development teams and you get great games.
"Star Wars Squadrons didn't come from market research -- it wasn't on our roadmap"
"Star Wars Squadrons is a strong example of following the passion of our development teams. This game didn't come from market research -- it wasn't on our roadmap, but the Motive team was truly inspired about the concept. And it seems fans agree, as we've seen fantastic engagement and anticipation since we released the trailer."
It's also about listening to the fans, Miele says. One of the other reveals yesterday was the news that the Skate series is coming back. The last Skate game was released in 2010, and the skateboarding genre has largely vanished from view over the last decade. Yet the last Skate game, Skate 3, made a bit of a comeback in 2014 thanks to a number of prominent YouTubers. The franchise has since garnered a vocal cult following, to the point that even the recent Tony Hawks game reveal caused Skate 4 to trend on Twitter.
"One of the things I did in the first 100 days of my role as head of studios was to spend time with our community leaders for some of our biggest franchises," Miele says. "I asked them straight up: give me your best advice on how we can be successful for you. The biggest theme was: please listen to us about the content we are asking for. It's not that complicated.
"We are getting our games in front of players before we launch so we can refine gameplay and players can shape the final product, like we did with Plants Vs Zombies Founder's Program. We developed the Command & Conquer remaster alongside our community, and we are releasing source code for them to create their own experiences. We created free updates for Star Wars Battlefront II for two and a half years so we could improve that game experience, and we just announced Star Wars Squadrons, which is Star Wars gameplay that fans have been asking for a long time. And [Skate 4] was just revealed at the end of EA Play, which has been the most significant request from fans for the past decade. We are listening."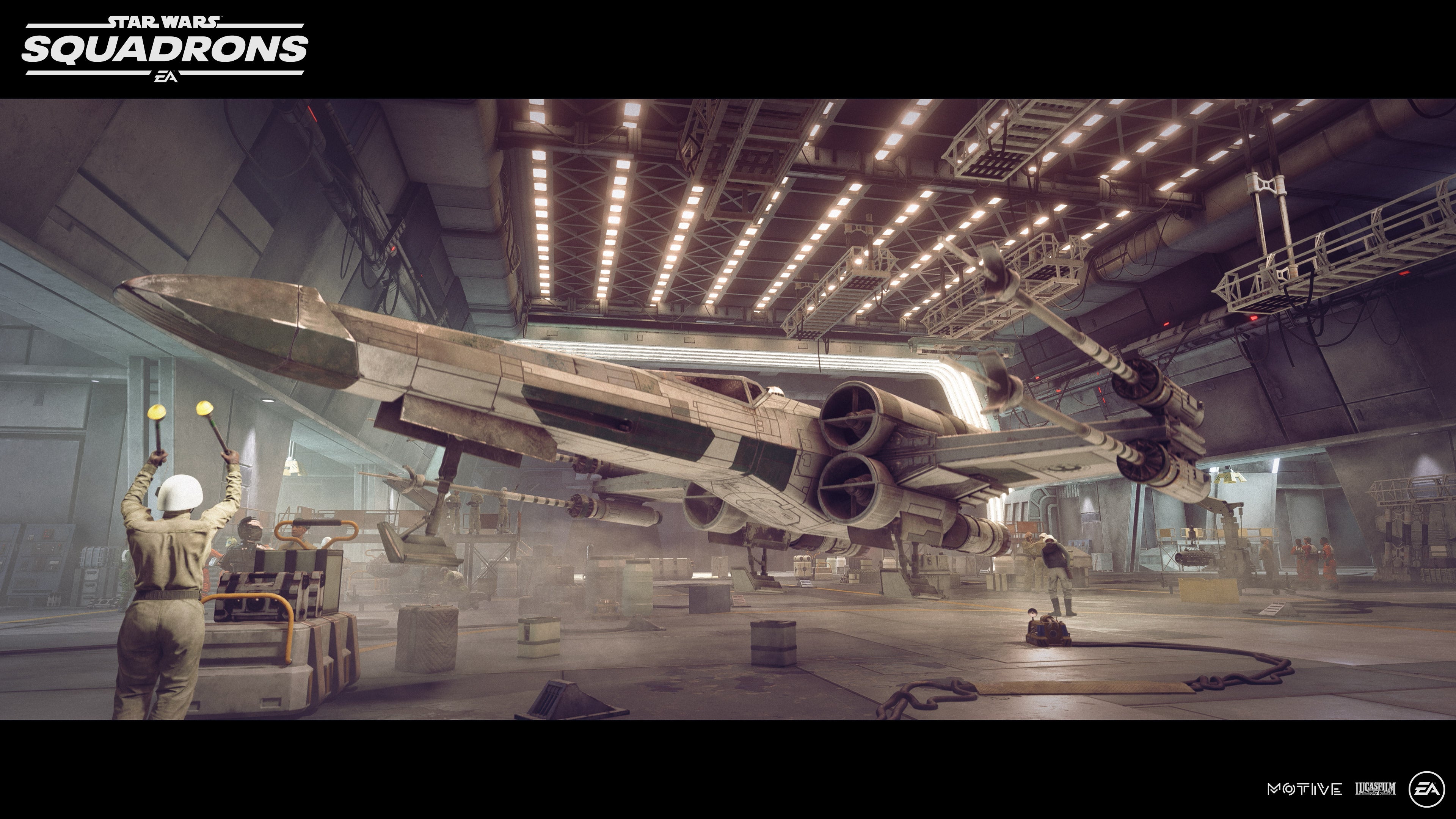 It's not just about the existing fans and developers, Miele says -- it's also about appealing to new ones. Miele has spoken many times about EA's mission to be more inclusive and welcoming to more people. The company even developed an Inclusion Framework, which is a set of guidelines and tools that allow developers to create more diverse products.
"We want to make games for everyone, and our games and characters must be as diverse as the communities we serve," Miele says. "One way we enable that is our Inclusion Framework, a set of filters designed to challenge our thinking and help our studios develop more inclusive characters and stories across our games. A great example of this is FIFA. The team has adopted the framework and completes a diversity assessment every year. It enabled the FIFA team to ensure Kim Hunter was a unique and truly authentic character and a gaming first -- the first female playable hero in a sports story.
"More diverse teams lead to greater creativity. So we will continue to drive changes across recruitment, career development, company culture, our communities and the gaming industry as a whole."
Miele is saying all the right things, but then EA bosses have said the right things before, only to be undermined by a controversy around FIFA or loot boxes or Anthem. There are strong opinions about EA among gamers, and they're not especially positive ones.
Yet during EA Play yesterday, there were some intriguing developments: the creation of a new Skate game, the absence of loot boxes in Star Wars Squadrons, cross-play with Apex Legends and others, and numerous titles coming Steam. It's all the sorts of things that consumers have been asking for from EA for a long time.
There's evidence here that EA is heading into this new generation with a player friendly outlook. It now must deliver the games to back up the soundbites.