EA profits up 13% in Q3 to $1.3 billion
But publisher has lowered full-year forecasts after challenging quarter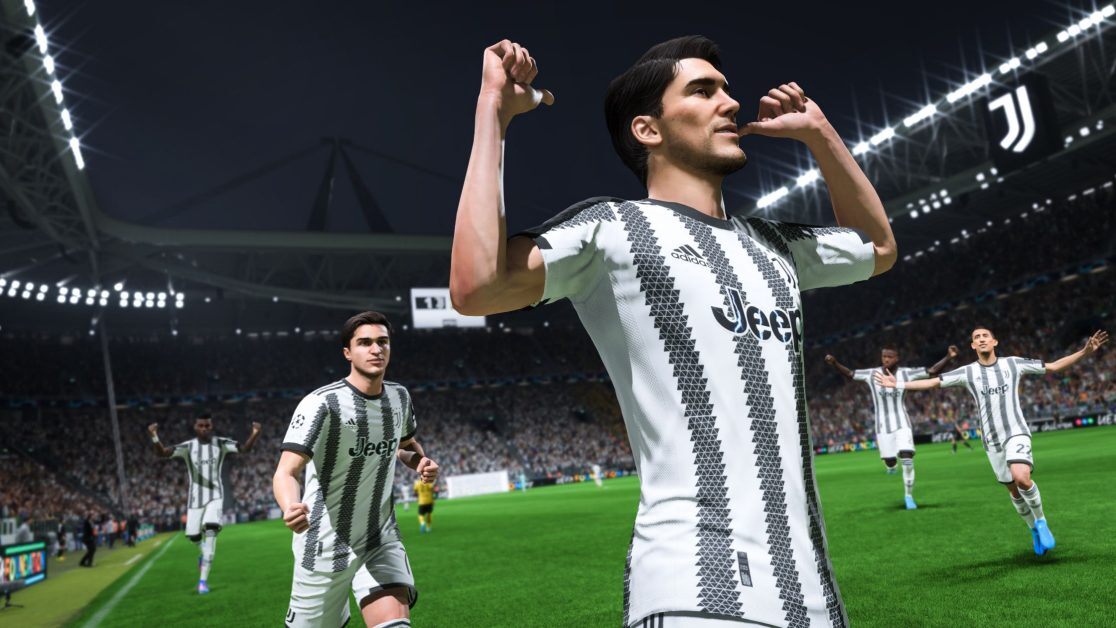 Sign up for the GI Daily here to get the biggest news straight to your inbox
Electronic Arts has revised its guidance for its current fiscal year after a third quarter that was more challenging than expected.
Revenue and gross profit both rose year-on-year, but the company lowered its expectations for the full financial year, now expecting net bookings of between $7.07 billion and $7.17 billion.
In an earnings call, chief financial officer Chris Suh said this is due to the delay of Star Wars Jedi: Survivor, the announced shutdown of Apex Mobile, and "updated expectations based on Q3 trends."
In the company's announcement, CEO Andrew Wilson said: "In Q3, EA delivered high-quality experiences, driving record engagement across some of our biggest franchises and growing our player network. While our teams delivered for our players, the current macro environment impacted Q3 results."
Here's what you need to know:
The numbers
For three months ended December 31,2022
Revenue: $1.881 billion (up 5% year-on -year)
Gross profit: $1.313 billion (up 13%)
Total net bookings: $2.342 billion (down 5%)
Live services and other: $1.655 billion (up 3%)
Full game: $687 million (down 21%)
For twelve months ended December 31, 2022
Revenue: $7.377 billion (up 13%)
Gross profit: $5.614 billion (up 3%)
Total net bookings: $7.146 billion (down 1%)
Live services and other: $5.392 billion (up 4%)
Full game: $1.754 billion (down 15%)
The highlights
The challenges Electronic Arts faced in the past quarter stemmed in part from the comparison to the same period in 2021, which saw the launch of Battlefield 2042. There was no comparable release in Q3 2022.
Apex Legends' performance also suffered. While EA expected net bookings to dip in Q3 due to players spending more time and money with new releases around the holidays, these seasonal dip was steeper than expected.
However, these issues were offset by FIFA, which delivered record growth in Q3. CEO Andrew Wilson said FIFA 23 is "pacing to be the biggest title in franchise history" with unit sales in North America alone up 50% year-on-year.
There were also significant gains in FIFA Mobile, and the Asia-centric FIFA Online 4.
This year's title will be released as EA Sports FC, following the end of the decades-long partnership between EA and FIFA, with Suh telling investors the publisher is "completely focused on making the transition in the launch of EA Sports FC a really fantastic experience for players."
Console remains the biggest source of bookings for EA at $1.575 billion for Q3 (down 10%), compared to $464 million for PC and other (down 9%), and $303 million on mobile (down 5%).
Looking forward, EA expects net revenue of between $1.7 billion and $1.8 billion for the final quarter of its fiscal year, bolstered by the release of the Dead Space remake, Wild Hearts and more.
It now expects net revenue for the full fiscal year to reach between $7.3 billion and $7.4 billion.
Suh added: "As market uncertainty mounted during the quarter, we took measures to protect underlying profitability." We are prioritising the player experience, directing investment to where it can have the most positive impact for our players and on growth."
Sign up for the GI Daily here to get the biggest news straight to your inbox