EA: Our players often choose other platforms over Nintendo Switch
EA explains absence of games like The Sims 4 on Switch, points to $300m-plus bookings forecast for The Sims 4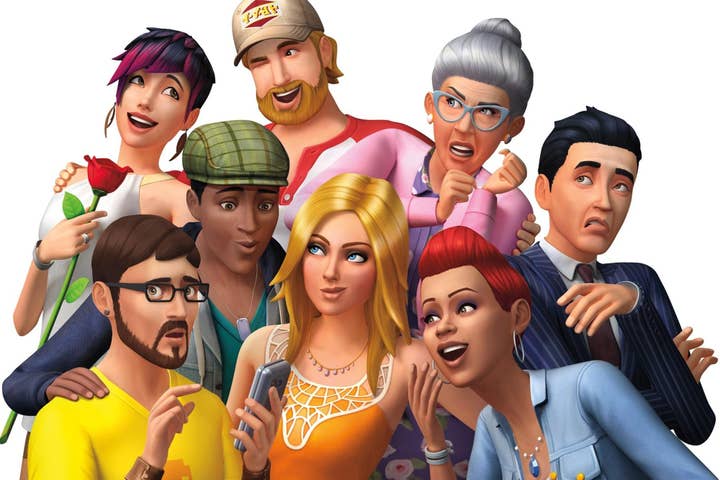 EA has not put many of its key franchises on Nintendo Switch based on data showing that its players prefer to play games on PlayStation, Xbox and PC.
Speaking to EA's investors this week, CEO Andrew Wilson responded to a question about the company's plans to bring The Sims 4 to Nintendo's platform.
Wilson said that evaluating platforms is based on certain criteria: "One, does the game really fit the profile of that platform in terms of the control or the community ecosystem? Two, do we think the community playing on that platform would appreciate the game to go there? Or would they prefer to play it somewhere else?"
On that last question, Wilson said that EA has "a lot of data" showing that, "a great many Switch owners also own a PlayStation 4 or an Xbox One or a PC, and very often choose to play the games that we make on those platforms even though they have a Switch and they enjoy a lot of great content on the Switch."
"We wanted to remind people that our business is not based on Apex Legends alone. It's very important to us"

Blake Jorgensen
FIFA is one of the few EA properties to have been released for Switch, though it is a different and more streamlined product to the one available on PS4 and Xbox One. Major EA games like Battlefield, Anthem and Apex Legends are not available for Nintendo's platform, however.
In terms of The Sims, Wilson responded to the assertion that the IP would appear to be a good fit for the Switch by stating "I wouldn't say that The Sims would never go to the Switch." However, he also reiterated just how successful EA has been with The Sims 4
"As we said, we did the promotion in the last couple of months and brought in seven million new Sims players that we expect will engage in that community, on a platform that is really tailored to user-generated content, creativity and customisation."
The strength of The Sims 4 was underlined by EA's projections for its bookings this fiscal year: between $300 million and $400 million, the same range as Respawn's Apex Legends.
"We wanted to remind people that our business is not based on Apex Legends alone," CFO Blake Jorgensen told investors. "It's very important to us, but it's still a relatively small part of our overall business.
"And franchises like The Sims have been continually producing that range of revenues because we run them as a live service."
However, while that shows the strength of The Sims, it arguably also shows that Apex Legends has not quite sustained the momentum it built up at launch. In May, Superdata estimated that its revenue had dropped by around 74% in the two months following its surprise debut.
Wilson also mentioned that Apex Legends continues to attract between seven and eight million players every week.