EA making Wii U games, but focusing on next-gen
Electronic Arts makes a u-turn on Wii U development comments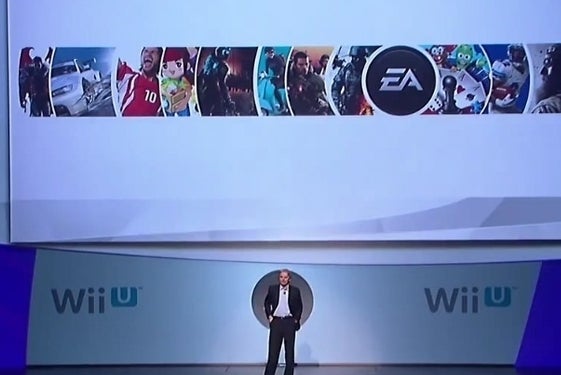 Last week, Electronic Arts corporate communication head Jeff Brown said that the publisher has no games in development for Nintendo's Wii U. Today at the Stifel Nicolaus 2013 Internet, Media and Communications Conference, EA chief financial officer Blake Jorgensen said that the company is creating Wii U titles, but its major focus is on the Xbox One and PlayStation 4.
"You know, I think Nintendo's business was more [an] extension of their last console," Jorgensen said, according to a report by Polygon. "I think what the consumer will find is a lot more powerful gameplay with the new boxes that are coming out, and a lot of excitement, but it'll remain to be seen as to the services associated with those as to how consumers decide which direction they might want to go."
Jorgensen's statement does leave us with the question of which games EA has planned for Wii U. The publisher's internal Frostbite 3 engine doesn't support the console, meaning games like Battlefield 4, Dragon Age III, the next Mass Effect, and the upcoming Star Wars titles can't come to the console without a different engine. EA Sports also told Eurogamer that Madden NFL 25 and FIFA 14 aren't Wii U-bound, the latter due "disappointing" sales. There's not much left in EA's existing portfolio to work with, though that doesn't preclude Wii U-only games like the Wii spin-off Dead Space: Extraction.