EA is closing two-thirds of its core free-to-play games
Only The Old Republic and C&C: Tiberium Alliances will remain after FIFA, Battlefield and Need For Speed titles close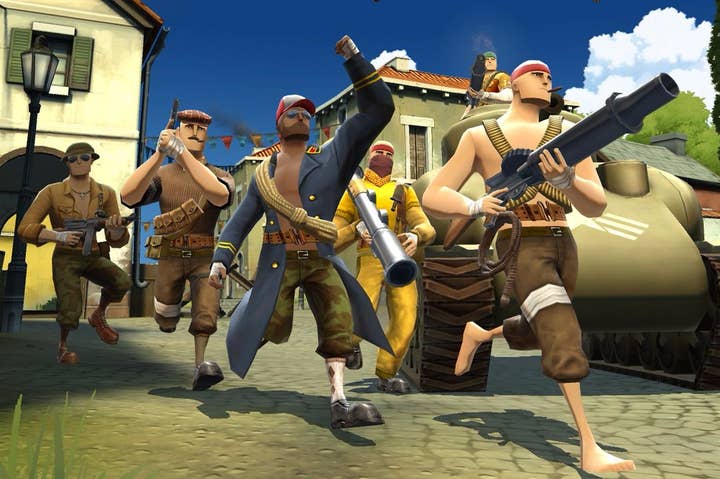 EA is shuttering four high-profile free-to-play games, all of them allied to popular IP like Battlefield and FIFA.
Battlefield Heroes, Battlefield Play4Free, Need for Speed World and FIFA World will all continue for another 90 days, at which point they will be taken offline for good. Further development on the games has stopped already.
"In more than five years since most of these titles launched, how we play games has changed dramatically," said Patrick Soderlund, EVP of EA Games, in a statement. "These were pioneering experiences, and we're humbled that, over the years, so many of you joined us to enjoy the games and the community."
In terms of EA's growing interest in free-to-play models, the real pioneer among that group is Battlefield Heroes, which was pitched at "frustrated, restricted" gamers back in 2008. Need for Speed World and Battlefield Play4Free followed, launching over the second half of 2010.
By the start of 2012, EA was reporting a combined total of 25 million players across the six games in its "Play4Free" initiative, with Battlefield Heroes and Need for Speed World contributing 10 million players each.
However, FIFA World is by no means a forerunner. It only reaching open beta late in 2013, and so it is being shuttered after substantially less than two years of public availability. This wouldn't imply a slow decline in interest, but a lack of interest in the first place.
That's in stark contrast to FIFA Online, the free-to-play version of the game made specifically for markets in Asia. In 2012, EA's Andrew Wilson claimed that FIFA Online was making $100 million a year in revenue. A year later, FIFA Online 3, the most recent iteration, was the leading online sports game in both traffic and revenue in Korea.
One thing is certain, take these four titles away from EA's free-to-play games on Origin, and you're left with only Command & Conquer: Tiberium Alliances and Star Wars: The Old Republic - in his statement, Soderlund stressed the latter's "enthusiastic and growing" community, and reiterated EA's commitment to providing new content.
The remainder of the company's free-to-play catalogue is composed of games like Outernauts, The Simpsons: Tapped Out and Bejeweled Blitz. Casual, social, call them what you will, but they are intended for a very different audience to Need for Speed World and Battlefield Play4Free, and that audience has just lost two-thirds of the games EA had made to satisfy its needs.