EA cracks down on FIFA virtual currency sales
Publisher has banned "hundreds of thousands" of accounts this year, promises to step up efforts for FIFA 15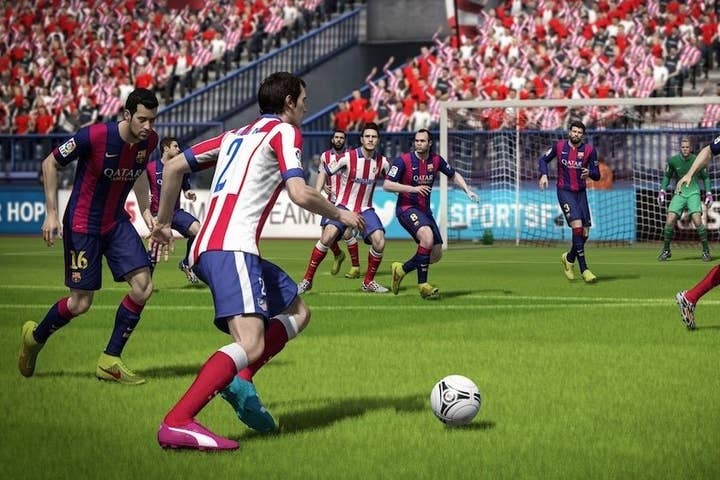 EA Sports' FIFA 15 launches next month, and that means a whole new season of FIFA Ultimate Team, and all the attendant online shenanigans that go along with it. But the publisher is trying to pre-empt some of the cheating, bot-farming, and virtual currency trading that goes on in the game mode with a blog post reminding players of its policies against these practices.
"Since February 2014, we've banned hundreds of thousands of FIFA 14 accounts for coin selling and buying," the post reads. "Our goal is to educate our fans about the dangers of coin selling and buying while informing all players of our Terms of Service and ban process."
Any account caught farming coins or selling them will be slapped with an instant online ban applicable across all EA games. Those caught either buying coins or promoting coin trading services will receive a warning e-mail and an in-game message on first offence. If caught again, their FIFA Ultimate Team club will be reset, and their FIFA Points returned. Any account that violates the terms of service yet again will be permanently banned from online play in the FIFA franchise.
"Moving forward, we will be more proactive in taking action, including banning accounts, against players engaged in coin buying, coin selling, coin promoting, and the use of bots," the post promises. "Our main goal is to counteract bots and resolve in-game exploits used to farm coins. This is an on-going process but the wheels are already in motion. Our team is constantly investigating ways to track them and keep them out of FUT. As we work to improve FIFA 14 Ultimate Team, we are making security and Transfer Market health a top priority in FIFA 15 Ultimate Team."
FIFA 15 releases in North America on September 23, and September 26 in Europe.