EA College Football reportedly won't launch until 2023
Internal document sent to schools by licensing group puts a date on EA's return to college sports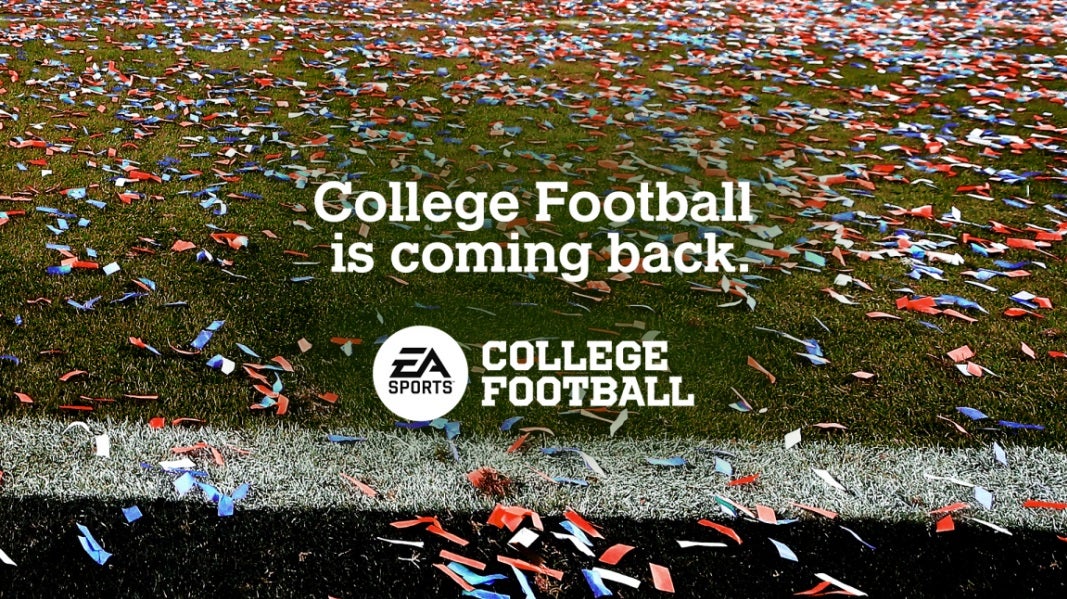 A new report says that EA's college football revival won't be arriving until a few years from now.
According to an internal document obtained by Extra Points publisher Matt Brown via Open Records request, the Collegiate Licensing Company (CLC) told colleges and universities that EA intends to launch the new college football video game in July of 2023.
Electronic Arts did not immediately respond to a request for comment.
Electronic Arts announced its return to the college football arena earlier this year in partnership with the CLC, with development already underway.
There will be no real student athlete names, images or likenesses, but the partnership with the CLC will allow the publisher rights to use over 100 academic institutions, including logos, stadiums, uniforms, and gameday traditions.
Notre Dame has already confirmed it will not be appearing in the new college football game until NCAA rules prohibiting student athletes from being paid for likeness and naming rights are changed.
The NCAA set a Jan. 2021 deadline for itself to update those rules, though it was indefinitely delayed in January, citing unspecified "external factors."