EA CEO weighs in on FIFA and NFTs
Andrew Wilson says publisher has a "great relationship" with football federation, believes digital collectibles will be important part of gaming's future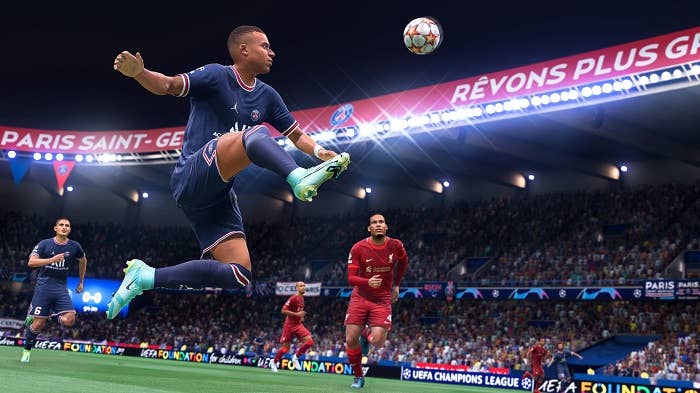 During EA's Q2 investor call CEO Andrew Wilson addressed the company's ongoing FIFA license negotiations and its interest in NFTs.
Regarding the publisher's future with the professional football brand, he provided a positive outlook.
"With respect to license negotiation, I would start by saying we have great relationships with all of our partners, all 300 of them, including FIFA," said Wilson.
He further explained that EA is exploring how fans can be more culturally involved with the brand, for example by providing more digital experiences that extend beyond the game.
"When we interact with our hundreds of millions of football fans, they tell us they want more cultural brand involvement from across the globe," Wilson said.
"They want more modalities at play inside the game, which go beyond just straight 11-on-11 football. They want more digital experiences outside the game, esports, NFTs broader sports consumption and they want us to move really, really quickly."
Despite the desire to move quickly, Wilson said it's still too early to know how NFTs will work in games, but added "I do think it will be an important part of our -- of the future of our industry on a go-forward basis."
NFTs were one of the business ventures EA wanted to explore with FIFA, according to a New York Times report on the licensing negotiations between the companies.