E3 still "a no-brainer" for Nintendo
Reggie Fils-Aime says trade show still generates the most engagement of any entertainment event, but stresses need for E3 to keep changing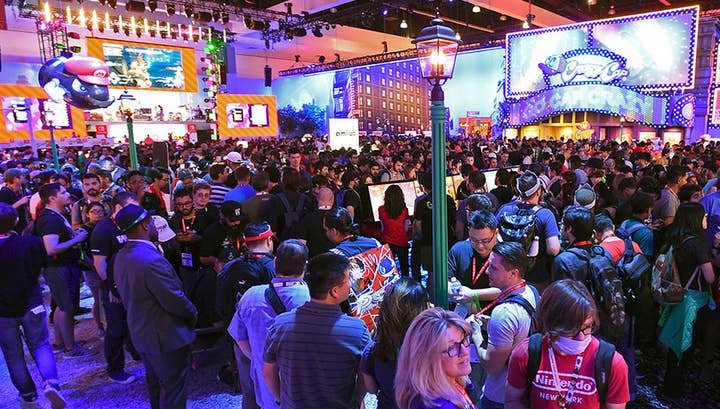 Sony's absence already looms large over the 2019 Electronic Entertainment Expo, and the event's still six months away. While the Entertainment Software Association trade show has lost one of the "big three" platform holders for the year, it doesn't need to be overly concerned that one of the others will follow suit.
Speaking with IGN, Nintendo of America president and COO Reggie Fils-Aime stressed that E3 is still a crucial part of the company's plans.
"E3, those five days, is the opportunity for the world to find out what's new for video games as entertainment," Fils-Aime said. "And during that time, we generate more engagement than...whether it's CES or Comic-Con, or other big entertainment events. People tune in to find out what's new and to have first playable experiences for our industry. That's why E3 is important to Nintendo."
However, Fils-Aime also noted that things change. Nintendo in particular has changed the way it participates at E3, skipping its stage show/media briefing in recent years in favor of a pre-recorded Nintendo Direct-style video released at a set time.
"And so everyone's watching, we drive innovation, we leverage the elements, so for us it's a very effective opportunity to deliver our message, and therefore it's a bit of a no-brainer for us to participate," Fils-Aime said. "Now, what's important as an industry, though, is that E3 in total continues to innovate and it continues to be that leading opportunity to drive consumer engagement in this way. So that's why we participate. That's why I sit on the board of the ESA and help drive some of this thinking. It's important to us."
Fils-Aime also talked about how Nintendo has chosen the games it features at the show, primarily focusing on titles releasing by the end of the calendar year. When Nintendo does feature something a little further out, Fils-Aime said it's usually for a specific reason. For example, when the company announced the Pokémon Let's Go spin-offs for the Switch this year, it also announced a mainline Pokémon RPG for the system coming in 2019.
"Maybe we have two experiences within a particular franchise, and we know that one might be maybe a non-traditional representation of that franchise," he said. "Or maybe then it's important for us to frame that the more traditional visualization of that franchise is coming. 'Fans, don't worry, but here's something different to tide you over in the meantime.' So that's how we think about it, and how we approach our consumer communication. We want to be near-end. We want to deliver news when it's most meaningful. We don't want to be so far out that the consumer either loses interest, or worse, gets frustrated."