E3 2017: Every announcement and release date
Catch up on the biggest news from this year's Electronic Entertainment Expo with our handy guide
Whether you're on the show-floor or watching from a distance, E3 week can be an overwhelming experience: dozens of publishers with hundreds of games, all jostling for position and hungry for your attention.
For most people, though, the press conferences that kick the whole thing off are a focal point, providing a blueprint for the next year or more of the (for the most part) console business. This year, to make sure that nothing escapes your notice, we've compiled a list of every game showcased announced or dated at the E3 conferences this year. You'll find the games organised by their publisher or, in the case of indie games, the host of the conference in which they featured.
Microsoft
Announced
Xbox One X
November 7th
Formerly known as Project Scorpio, this high-end model of the Xbox One supports 4K resolutions, ultra-HD blu-ray and rolls out worldwide on November 7th
Ashen
TBC / Xbox One
Xbox exclusive fantasy outing from Aurora44 and Annapurna Interactive
The Artful Escape of Francis Vendetti
TBC / Xbox One
Vibrant and surreal indie platformer that revolves around playing a guitar, the debut from developer Beethoven & Dinosaur and another game published by Annapurna Interactive
Black Desert Online
Early 2018 / Xbox One
The popular MMORPG makes its console debut on Xbox
Forza Motorsport 7
October 3rd / Xbox One, PC
Latest entry in Turn 10's authentic racing series will launch October 3rd, with 4K support for Xbox One X
Ori and the Will of the Wisps
TBC / Xbox One
Sequel to the beautiful indie hit Ori and the Blind Forest, which looks stunning on Xbox One X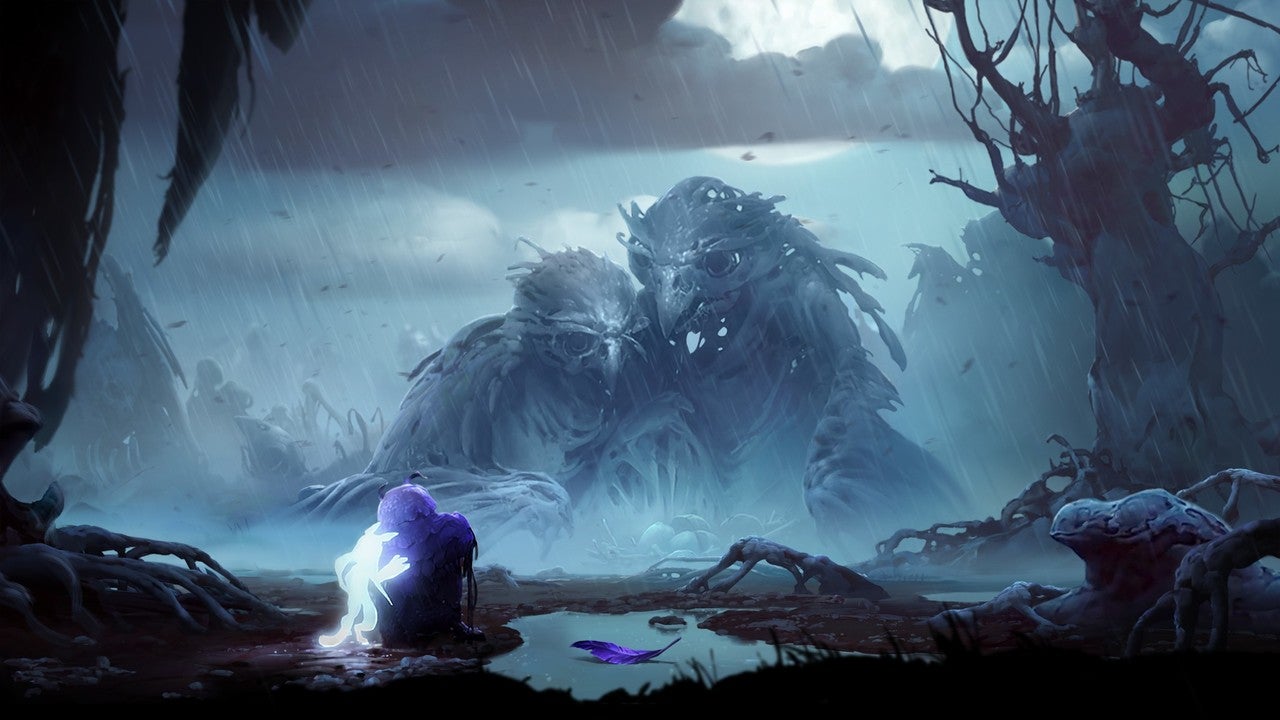 PlayerUnknown's Battlegrounds
2017 / Xbox One
Xbox will get the first console version of the smash hit battle royale multiplayer shooter, which launched earlier this year
Super Lucky's Tale
November 7th / Xbox One, PC
VR-less version of the Oculus-exclusive platformer brings something more family-friendly to Microsoft's line up. Out for Windows 10 and Xbox One on November 7th
The Darwin Project
TBC / Xbox One
eSports-focused take on PlayerUnknown Battlegrounds will arrive on Xbox One first before moving to other platforms
The Last Night
TBC / Xbox One
Blade Runner-like cyberpunk adventure, the first project from indie studio Odd Tales
Dated
Cuphead
September 29th / Xbox One
Indie platformer inspired by 1930s cartoons finally arrives in September after four E3 appearances
Crackdown 3
November 7th / Xbox One, PC
Long-awaited sequel to popular action sandbox. Launches November 7th, and is enhanced for Xbox One X
State of Decay 2
Spring 2018 / Xbox One, PC
Follow-up to the open-world survival horror title, once again pitting you against hordes of zombies
Tacoma
August 2nd / Xbox One
The first console edition of the next project from Gone Home dev Fullbright
Sea of Thieves
Early 2018 / Xbox One
Rare's comical pirate adventure will finally arrive in early 2018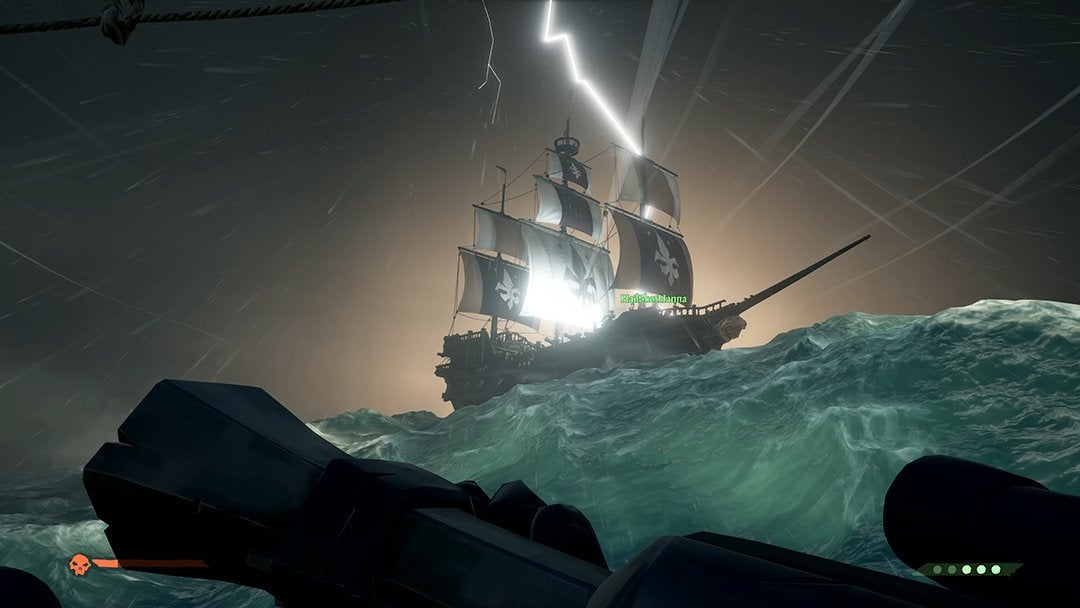 Sony
Announced
Bravo Team
TBC / PSVR
Until Dawn developer Supermassive Games tries its hand at a squad-based shooter built specifically for VR
Horizon Zero Dawn: The Frozen Wilds
2017 / PS4
Expansion to the critically acclaimed action title from Guerilla Games
Moss
TBC / PSVR
A dungeon crawling PSVR game featuring a mouse, the first game from Polyarc, founded by a handful of ex-Bungie developers
PlayLink
2017 / PS4
A new series of games where players use their smartphones as controllers. The range kicks of with comical quiz title That's You in July, which will be offered free to PlayStation Plus subscribers, with crime thriller Hidden Agenda, trivia content Knowledge is Power, mini-game collection Frantics, and SingStar Celebration to follow later in the year
Shadow of the Colossus
2018 / PS4
A fresh remake of the classic PS2 title from Team Ico
Star Child
TBC / PSVR
Metroidvania-style 2.5D sci-fi adventure by Playful and Gametrust
The Inpatient
TBC / PSVR
Another VR outing for Supermassive Games, this one a horror game set in an asylum
Dated
God of War
2018 / PS4
A reinvention of the popular Sony franchise featuring a father/son narrative finally hits shelves next year
Spider-Man
2018 / PS4
Adventure title featuring the friendly neighborhood Spider-Man from Marvel, developed by Insomniac, will arrive next year
Uncharted: The Lost Legacy
August 22nd / PS4
New standalone adventure in the popular Naughty Dog franchise starring Chloe and Nadine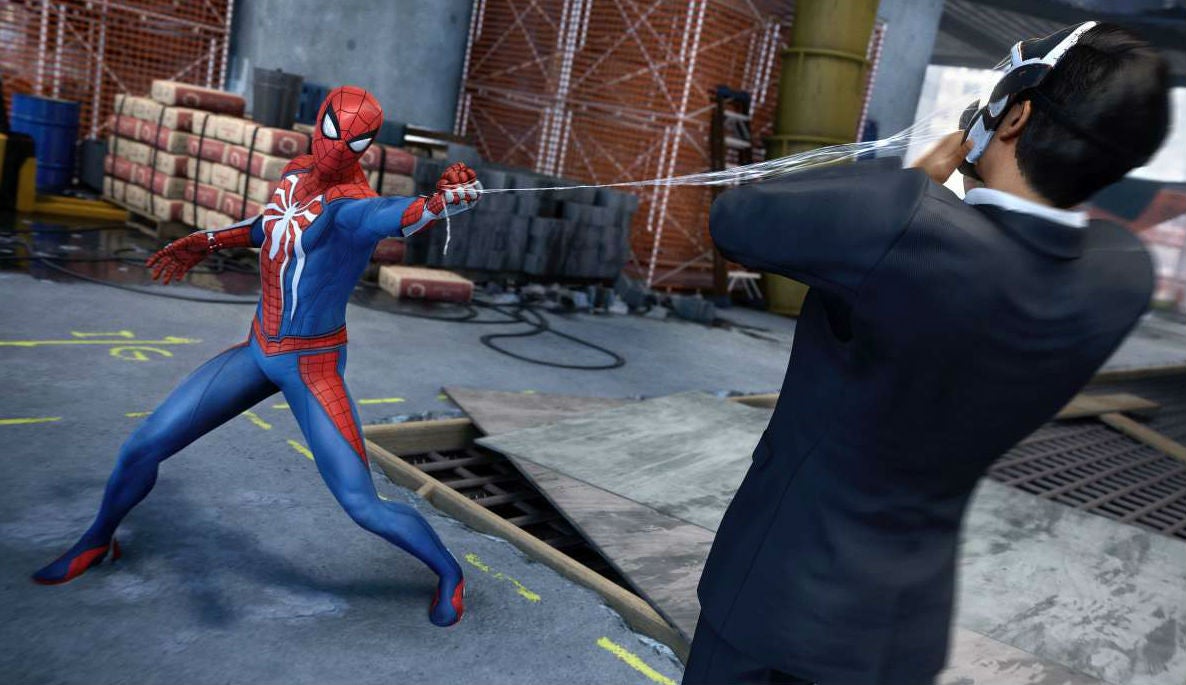 Nintendo
Announced
Amiibo
Four new Amiibo for Zelda: Breath of the Wild were revealed, alongside Amiibo for Super Mario Odyssey and Metroid: Samus Returns
Kirby
A new co-op Kirby game was shown for Switch, it's due 2018
Mario & Luigi: Superstar Saga + Bowser's Minion
The GBA game is being remade for 3DS. It is due out on October 6th.
Metroid: Samus Returns
A remake of the Game Boy's Metroid II comes to 3DS courtesy of Castlevania: Lords of Shadow creators Mercury Steam. It's due out September 15th.
Metroid Prime 4
Revealed simply by a logo during Nintendo's E3 video. No date confirmed.
Pokemon Switch
An RPG from Game Freak is coming to Switch. It is over a year away.
Rocket League
The hit car football game is coming to Switch this year
Yoshi
Another side-scrolling platform game, this time featuring Yoshi. Again, it's due in 2018.
Dated
Super Mario Odyssey
The major focus of Nintendo's show is due out October 27th on Switch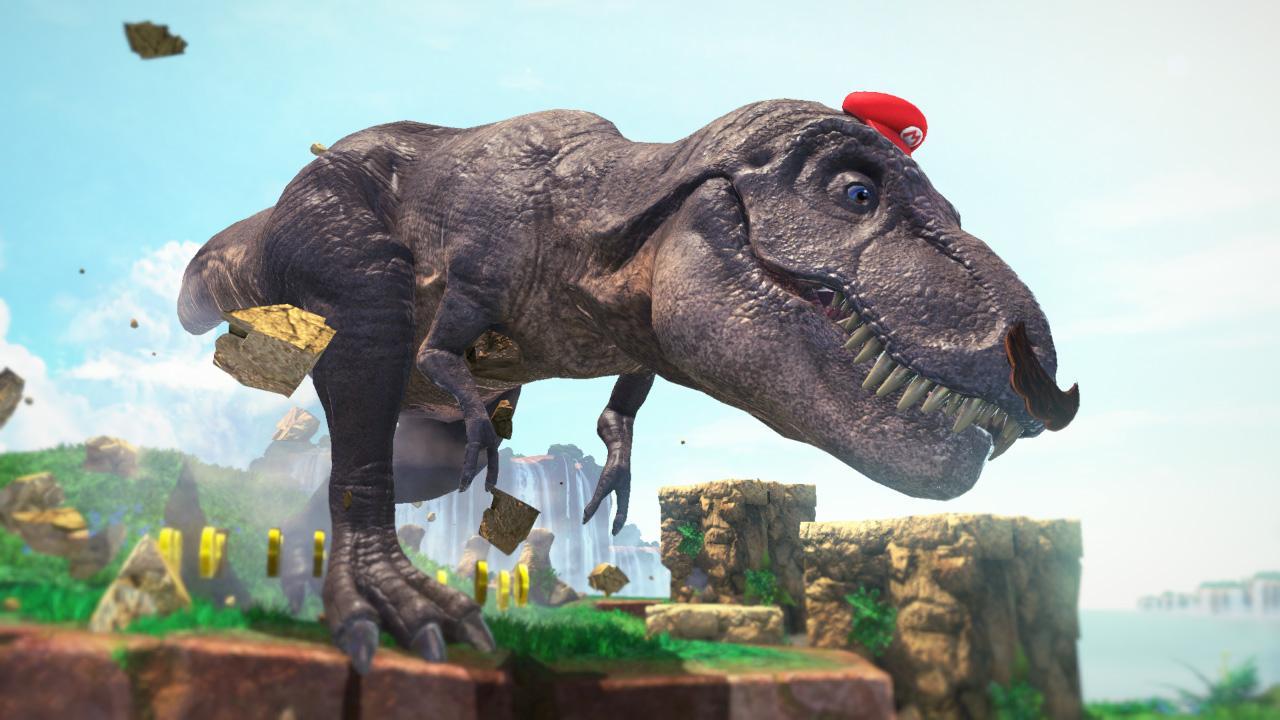 Electronic Arts
Announced
Anthem
2018 / Xbox One, PS4, PC
New IP from BioWare featuring an open and dynamic online world that players explore in powerful exoskeletons. Seems to be positioned as a Destiny-like experience, due in 2018
A Way Out
Early 2018 / Xbox One, PS4, PC
EA Originals-funded co-op adventure from the developers behind Brothers: A Tale of Two Sons
NBA Live 18
2017 / Xbox One, PS4, PC
This year's outing brings back street ball mode letting you shoot hoops in more urban courts
Need For Speed Payback
November 10th / Xbox One, PS4, PC
The Fast & Furious and Burnout had a baby, and Electronic Arts put the Need For Speed licence on it
Dated
Star Wars Battlefront II
November 17th / Xbox One, PS4, PC
Follow-up to the hit 2015 multiplayer shooter will introduce content from all Star Wars eras, a single-player campaign and drop the season pass for microtransactions
FIFA 18
September 28th / Xbox One, PS4, PC, Switch, PS3, Xbox 360
Alex Hunter returns as EA's most successful title readies for another outing, including a portable-friendly version for Switch
Madden 18
August 25th / Xbox One, PS4, PC
Dubbed "the most innovative Madden in over a decade", the new NFL game will take a leaf out of FIFA's book with a The Journey-style campaign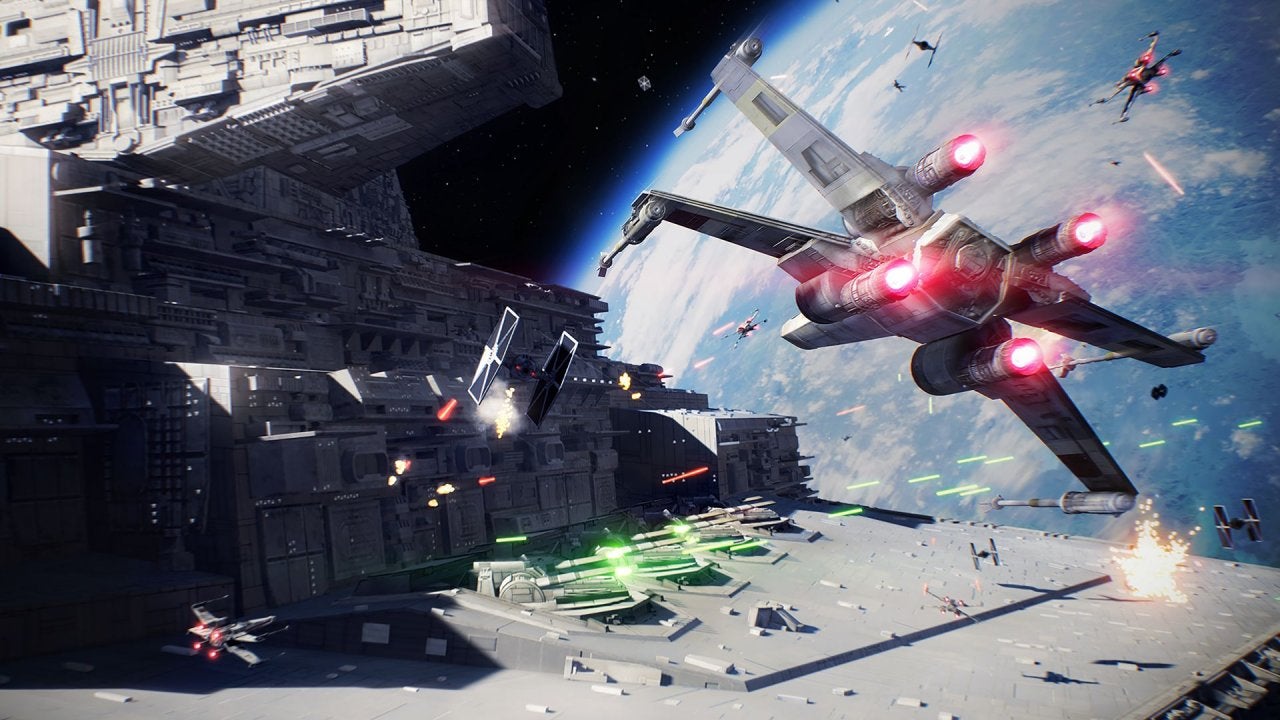 Ubisoft
Announced
Assassin's Creed: Origins
October 27th / PS4, Xbox One, PC
Ubisoft's worst-kept secret tells the story about how the Brotherhood of Assassins began.
Beyond Good & Evil 2
TBC / TBC
The long-awaited sequel to Michel Ancel's acclaimed adventure is actually a prequel and strikes a much darker tone
Mario + Rabbids Kingdom Battle
August 29th / Switch
Nintendo's mascot meets Ubi's barmy bunnies in a family-friendly XCOM-style game. Much more impressive than it sounds
South Park: Phone Destroyer
2017 / iOS, Android
The South Park kids play cowboys and indians in this mobile take on the formula laid down in The Stick of Truth
Space Junkies
TBC / Oculus Rift, HTC Vive
360-degree space FPS that the developers actually built from within virtual reality
Starlink: Battle for Atlas
2018 / Xbox One, PS4, Switch
Ubisoft's new entry into the toys-to-life market focuses on customisable spaceships
The Crew 2
Early 2018 / PS4, Xbox One, PC
The open-world racer returns, now allowing players to switch between cars, speedboats and planes on the fly
Transference
Spring 2018 / Xbox One, PS4/PSVR, PC, Oculus Rift, HTC Vive
Virtual reality psychological puzzle thriller developed in collaboration with Elijah Wood and his SpectreVision company
Dated
South Park: The Fractured But Whole
October 17th / Xbox One, PS4, PC
South Park's send-up of super hero movies (and the sequel to The Stick of Truth) finally arrives this October
Bethesda
Announced
Dishonored: Death of the Outsider
September 15th / Xbox One, PS4, PC
Standalone expansion following last year's Dishonored 2 featuring new powers and the return of fan-favourite characters
Doom VFR
2017 / PSVR, HTC Vive
Virtual reality take on the pioneering FPS franchise that was successfully rebooted last year. Swaps frantic movement for teleport-based system
The Elder Scrolls V: Skyrim
2017 / Switch, PSVR
Coming to PSVR this year, a full virtual reality version of the best-selling RPG. The Switch version will also have some Nintendo-exclusive content and Amiibo functionality
The Evil Within 2
October 13th / Xbox One, PS4, PC
Sebastian continues to search for his daughter in this horror sequel
Wolfenstein II: The New Colossus
October 27th / Xbox One, PS4, PC
BJ Blazkowicz teams up with an underground resistance in an alternative Nazi-occupied USA
Fallout 4 VR
2017 / HTC Vive
Full VR version of the 2014 post-apocalyptic RPG, allowing players to fully explore the Commonwealth
Capcom
Announced
Monster Hunter World
Early 2018 / PS4, Xbox One, PC
The next installment in the Monster Hunter series is coming to the most powerful games platforms, stepping away from the series' recent Nintendo-bound outings
Deep Silver
Announced
Metro: Exodus
2018 / Xbox One, PS4, PC
Less linear outing for the post-apocalyptic shooter from 4A studios, arriving in 2018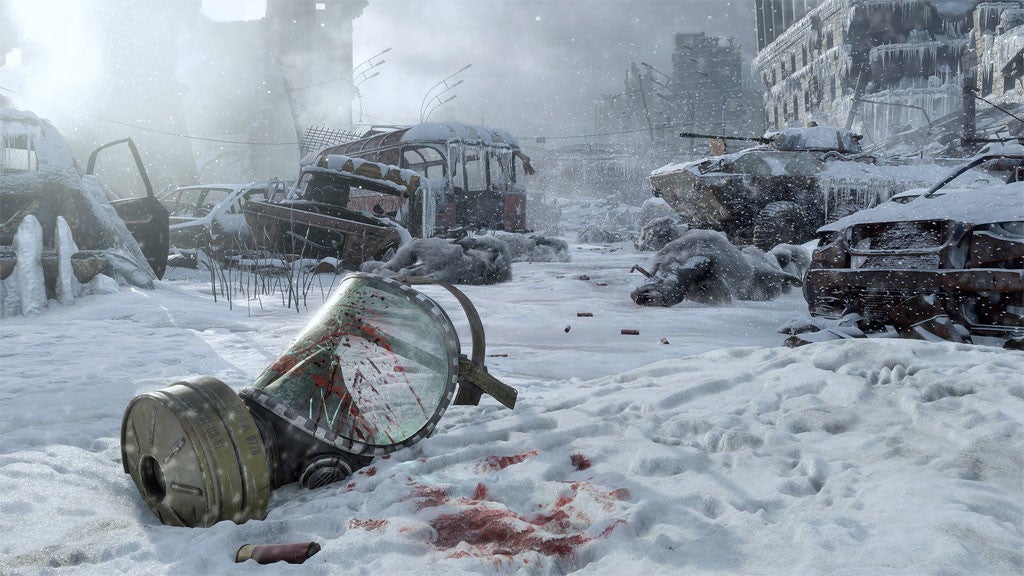 Square Enix
Announced
Life Is Strange: Before The Storm
August 31st / Xbox One, PS4, PC
Prequel to Dontnod Entertainment's acclaimed episodic adventure that combined teenage drama with time travel
Final Fantasy XV: Monster of the Deep
September 2017 / PSVR
Fishing-themed spin-off from last year's hit RPG, marking the return of Prince Noctis and his friends
Bandai Namco
Announced
Dragon Ball FighterZ
2018 / Xbox One, PS4, XO
Fresh new fighter based on the hugely popular anime and developed by Guilty Gear and BlazBlue studio Arc System Works
Dated
Ni No Kuni II: Revenant Kingdom
November 10th / PS4, PC
The sequel to the RPG collaboration between the Professor Layton developer and famed filmmakers Studio Ghibli will be on shelves by Christmas
Project Cars 2
September 9th / Xbox One, PS4, PC
Slightly Mad Studios' simulation racer returns ahead of the Q4 rush
THQ Nordic
Announced
Wreckfest
TBC / Xbox One, PS4, PC
While already in Early Access, THQ Nordic announced it has picked up publishing duties for Bugbear Entertainment's new racer, and is bringing it to consoles