E3 2014: Ubisoft shows off eight games
Far Cry 4, The Division, a new Rainbow Six and more grab the spotlight for the French publisher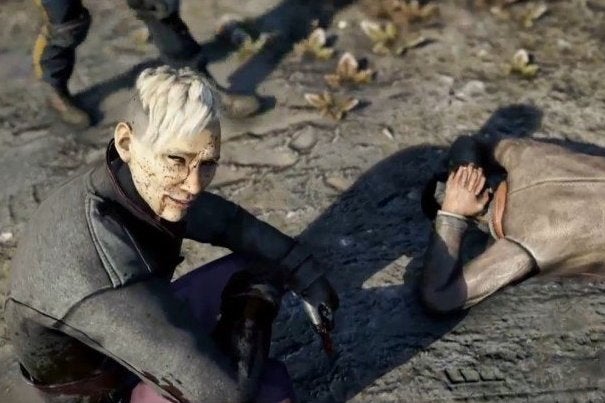 There were no shocking announcements at Ubisoft's E3 briefing today, but the publisher did put its best foot forward, kicking off the show with an engrossing first five minutes of Far Cry 4. Executive producer Dan Hay teased that a "major announcement" about the game is still coming (perhaps in Sony's briefing tonight?) - Far Cry 4 is launching on November 18.
The next game on display was Ubi's next installment in the top selling Just Dance franchise. Just Dance 2015 will leverage the gaming community to power the game, and Ubisoft also introduced Just Dance Now, a way to play the game with anyone, anywhere using a smartphone. "This is a breakthough in latency free online gaming," the publisher boasted.
Ubisoft then switched gears to show more of Tom Clancy's The Division. The game looks graphically stunning, and it's certainly a showcase for the impressive Snowdrop engine. The company followed that up with a demo for The Crew - which features expansive open world driving and ships on November 11 for PS4, Xbox One, and PC.
Assassin's Creed Unity also got another chance to shine following the Xbox briefing. Alex Amancio, creative director, was able to show off the systemic open world taking place in Paris 1789. The new AC will ship on October 28.
Next up, Ubisoft announced Shape Up, a new fitness game that attempts to make fitness less boring and more like a video game. People will sprint on roof tops, lift elephants and more. The game takes advantage of Kinect on Xbox One. "If your workout becomes a game... more fun leads to better results," Ubisoft said.
Another game that may spark some interest is Valiant Hearts: The Great War, which is built on the same engine that made Child of Light. It's got a great art style and it attempts to bring art and the past to life, inspired by letters sent during the first World War. The game will be available on June 25, 2014.
Finally before closing, Ubisoft CEO Yves Guillemot took the stage to thank the fans and formally introduce a demo of Rainbow Six Siege, which ironically comes six years since the last Rainbow Six title. The game comes out in 2015.
We have much more on Ubisoft in our interview with Guillemot - please read it here.