Dynasty Warriors dev on the Wii U's CPU "challenge"
CPU offers weaker performance than Xbox 360 and PS3, but graphics performance is better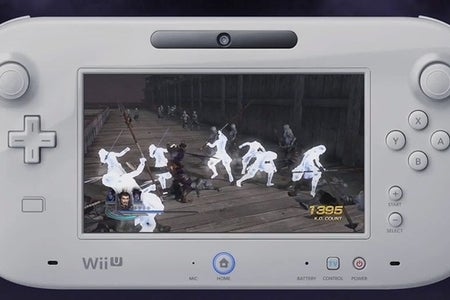 The producer of the Dynasty Warriors franchise has detailed some of the benefits and difficulties of developing for Nintendo's new Wii U Console.
In a conversation with Eurogamer at the Tokyo Game Show, Tecmo Koei's Akihiro Suzuki explained that the Wii U's three Power PC cores have created difficulties in achieving a similar frame-rate to Xbox 360 and PlayStation 3 versions.
"For games in the Warriors series, including Dynasty Warriors and Warriors Orochi, when you have a lot of enemies coming at you at once, the performance tends to be affected because of the CPU," he said. "Dealing with that is a challenge."
The Warriors games are known for large numbers of on-screen characters, and Eurogamer notes that the Wii U demo of Warriors Orochi 3 Hyper did not match the performance of the PlayStation 3. The specifications of the Wii U's CPU are still unknown, but Eurogamer claims that a number of developers other than Suzuki have confirmed that it is slower than the CPUs in the Xbox 360 and PlayStation 3.
However, Suzuki claims that the Wii U's custom AMD 7 series GPU and IGB of games RAM gives the console an edge over the competition in terms of graphics.
"From a visual standpoint, based on the performance of the Wii U, we knew [Warriors Orochi 3 Hyper] had the capability of having much better graphics than games on PS3 and Xbox 360. Make no mistake, from a visual standpoint, it is able to produce better graphics. So our challenge was to make a higher quality graphics. We were able to meet that."