Dungeon Defenders studio names Darrell Rodriguez CEO
Trendy Entertainment will look to the former LucasArts president to lead the company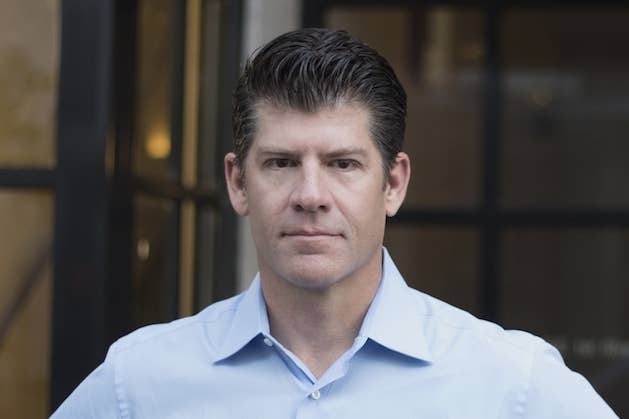 Gainesville, Florida-based Trendy Entertainment, known for the popular Dungeon Defenders franchise, has revealed to GamesIndustry International this week that it's hired Darrell Rodriguez as the studio's new CEO. Rodriguez had most recently served as president of LucasArts, where he helped launch titles like The Secret of Monkey Island: Special Edition, Star Wars: The Old Republic and Star Wars: The Force Unleashed, which was the company's most successful game launch in three decades.
"When I first visited here I saw tremendous potential--both in Dungeon Defenders II and their cross platform backend and technology, Playverse, and needed to be a part of it. Working with talented, passionate people and putting them and customers first to help unlock Trendy Entertainment's potential is why I'm here," Rodriguez said. "I have been extremely fortunate to work with some of the most talented and passionate people across various creative industries and at some of the most renowned companies in the world. I am equally impressed and blessed to work with the passion and skill that exist at Trendy."
Having also worked on development and administration of titles within the Medal of Honor, Command & Conquer, SSX, NBA Street, FIFA Street and Marvel franchises as Chief Operating Officer of EA Los Angeles and Assistant Chief Operating Officer of EA Canada, Rodriguez has tons of experience in the AAA space, so working at a digitally focused studio should be a breath of fresh air.
"Working in a hits driven business has been challenging. I have learned that depth of portfolio coupled with breadth of product offering is essential, as customer taste changes constantly," he said, adding that he's excited to "empower other developers to create experiences using Playverse" even more than managing an expanding portfolio at Trendy.
Speaking of portfolios, Rodriguez also insisted that Trendy isn't a one-trick pony with Dungeon Defenders. There will be new IP in the future. "I can tell you we are certainly not a single game company. Dungeon Defenders is just the beginning," he said, noting that other properties will be built on Playverse as well.
The elephant in the room at Trendy is how the company will operate moving forward. Slightly under a year ago, concerning reports about mismanagement, sexism and persistent crunch periods started to surface. While Rodriguez obviously wasn't at Trendy and can't speak to what happened directly, he assured us that as CEO he's striving to create a more welcoming work environment.
"I followed the topic closely in the news and upon arrival I spoke extensively with management about the changes that came about as a result of it. I'm impressed with the huge cultural shift Trendy has already undertaken and I'm excited to help them continue this process," he said. "Again, empowering people, and unlocking their skills and passion to create IP and technology is what is most gratifying for me. I envision a highly functioning company that efficiently delivers great games and technologies that thrill and empower players and developers alike."