Trendy sues Studio Wildcard over origins of Ark: Survival Evolved
UPDATE: Case settled, details emerge on Twitter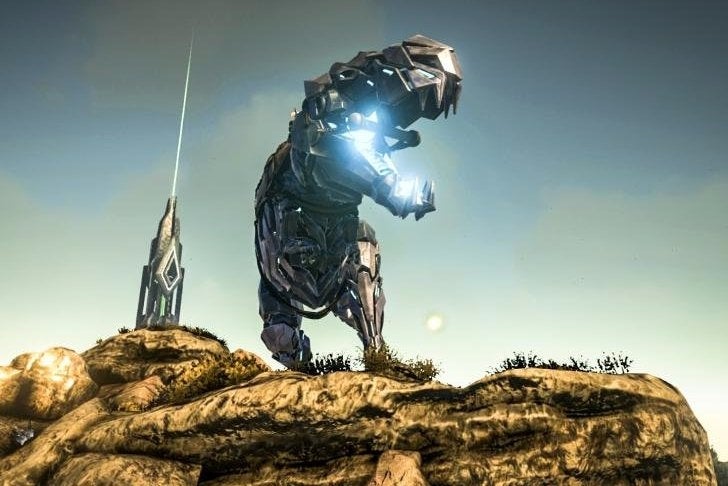 The legal battle between Ark: Survival Evolved developer Studio Wildcard and Trendy Entertainment has finally been settled. As if often the case the financial details of the settlement were not disclosed but hints about possible amounts surfaced on Twitter.
According to a fan on Reddit, who claimed to have a direct message conversation with Wildcard co-founder Susan Stieglitz, the company had settled for $40 million. Stieglitz then tweeted about the same conversation.
Original story
Studio Wildcard is in the midst of a legal dispute with Trendy Entertainment over the creation of its breakout Early Access hit, Ark: Survival Evolved.
An excellent report over on Kotaku traces a line all the way back to June 2013, when Trendy Entertainment's creative director, Jeremy Stieglitz, became a focal point for a slew of damaging allegations. Stieglitz announced his intention to leave Trendy in April of 2014 due to lingering distrust between him and the staff. Over the following months, he negotiated a reduction of his non-compete clause from three years to just one.
However, while that would leave Stieglitz free to pursue other projects in August 2015, documents filed with a Florida court by Trendy at the end of last year indicate that he approached its employees regarding a new venture within days of his official departure. Trendy claims that Stieglitz was recruiting people to work on Ark: Survival Evolved for Studio Wildcard, which he was also helping to set up - his wife, Susan Stieglitz, is a co-founder of Wildcard, but under her maiden name. The suit also alleges that Ark was created using technology Stieglitz developed while still at Trendy.
When Kotaku asked Studio Wildcard about Stieglitz's involvement last week, co-founder Jesse Rapczak admitted that they went to the same college, and that he had, "consulted on the game a little bit. He's joining us, if not already, then soon." Kotaku claims to have received numerous tips that Stieglitz was working on Ark: Survival Evolved months before Trendy filed its lawsuit.
Wildcard has yet to file its own argument, but the company's lawyers have dismissed the allegations as, "more like a salacious tabloid story than a short and plain statement of the ultimate facts allegedly showing Trendy's entitlement to relief, as required by the Florida Rules of Civil Procedure. Many of the allegations are disparaging and included simply to be provocative.
"They are irrelevant, immaterial, impertinent, and scandalous. As such, these allegations should be stricken."
Trendy Entertainment is seeking, "injunctive relief and damages." The Eighth Judicial Circuit of Florida will hear arguments regarding a temporary injunction in April.