Dungeon Defenders studio lays off 20%
Trendy's Darrell Rodriguez admits "cash flow is a concern" but company is working to ensure the release of Dungeon Defenders II later this year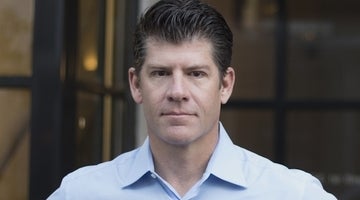 Following the appointment of former LucasArts president Darrell Rodriguez to CEO of Trendy Entertainment last month, the Gainesville, Florida-based developer known for Dungeon Defenders is making changes to better position its business going forward. The company revealed to GamesIndustry International today that it's had to lay off about 20 percent of its staff across development and marketing. Trendy declined to give us a concrete number of the employees let go.
When asked about profitability, Rodriguez was frank in his response: "Currently, we are not profitable, but we have products in the pipeline to get us there. We are in between launches, so our cash flow is a concern. We are taking the necessary steps to fix this to ensure Dungeon Defenders II gets out the door at the great quality people have come to expect. We're at a critical time where execution and performance is essential to our ongoing success."
Rodriguez stressed that Trendy is working with an outplacement team, "to make sure everyone is cared for." Trendy is providing financial assistance and extended benefits, which Rodriguez said is "something many small companies in our position may not consider."
"We are doing this very unpleasant action with respect, empathy and compassion in consideration of the great work that these people have contributed to Trendy," he added.
Right now, Trendy is laser focused on making sure Dungeon Defenders II is released on time and lives up to the quality that fans expect. Part of that may involve working with more contractors across multiple disciplines.
While everyone knows Trendy for Dungeon Defenders, Rodriguez is hopeful that the company can gain recognition for its cross-platform technology Playverse, which he called "the future of the company." For now, however, "most of our resources are currently devoted to Dungeon Defenders II and other development projects," he said.
While laying people off is always a very difficult decision, Rodriguez said that it was necessary: "This gives us enough runway to allow us to meet the short and long term goals we've set for Dungeon Defenders II, Playverse, and other unannounced projects. With this action, we better ensure we can empower employees, developers and fans with the products and platforms we create."
Additionally, Rodriguez emphasized that Trendy is continuing to push forward a new internal culture based on openness and trust. It's something that's especially important in the wake of the controversial management missteps last year.
"As discussed last time, a lot of the culture had already shifted upon my arrival. I'm working closely with devs and leads to create more openness and better communication at all levels of the company. Cultural change does not happen overnight, but we have ongoing efforts to work on better cross-departmental communication, getting the leads directly involved in product planning and holding consistent company wide meetings to ensure we are all on the same page. There's a long way to go, but we're on our way," Rodriguez said.