Dungeon Defenders publisher gets four more recruits
Reverb Publishing is looking to keep up with its growing lineup of games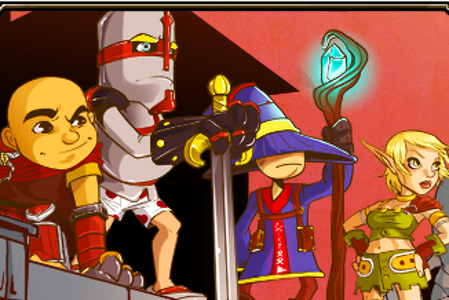 Reverb Publishing confirmed that it has added several more hires to its marketing, public relations, sales and production team. Veteran team member Jerry Whitehead III has also been promoted to Director of Public Relations for Reverb Publishing as well, and will now oversees all communications efforts and campaigns for each published title.
"We've been extremely fortunate to work with some amazing independent development teams and truly fantastic games," said Doug Kennedy, president and CEO of Reverb Communications, the parent company of Reverb Publishing. "This trend will only continue and we are proud to announce the addition of several industry veterans that will help us navigate the company's success as we push to the next level."
Steven Hopper has been named Senior Public Relations Manager, having worked as a gaming journalist for publications like GameZone, the Idaho Press Tribune and most recently as the executive editor of IGN's Xbox 360 channel. Balazs Horvath will be a Senior Producer, having worked previously with Digital Reality to bring multiple titles to market including SkyDrift, Sine Mora and the upcoming Black Knight Sword.
Scott Jenkins has been hired as a Creative Director and is an industry veteran of 20 years, having served as Creative Director for Acclaim Entertainment on titles varying from Mortal Kombat, to Turok and Burnout, having most recently served as VP of Creative for SouthPeak Games. Tim Page is Reverb Publishing's Vice President of Sales, having over 12 years experience selling products and services in the videogame business at Criterion Software (a subsidiary of Electronic Arts) and Emergent Game Technologies and later starting his own sales and business development firm in 2009 focused on technology solutions for game developers.