Reverb Publishing backtracks on feline PR stunt
Promise to rescue homeless kittens on game's success goes awry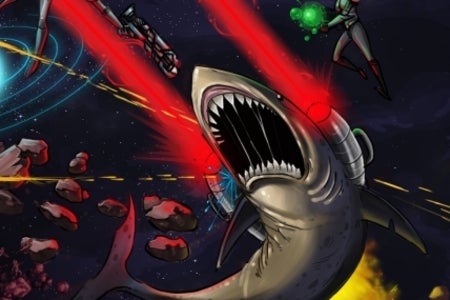 It seems Reverb Publishing misjudged its audience when it offered a $5000 donation to the Humane Society for homeless kittens if its game Edge Of Space won approval on Steam Greenlight.
A press release warned if the game, developed by handyman Studios and published by Reverb, didn't win approval by October 15 "that money will disappear, like a puff of smoke in the uncaring wind, leaving poor kitties to survive in the harsh elements, be placed in harm's way and possibly scheduled for euthanasia."
Now the company has been forced to apologise for its "non-traditional" approach to PR.
"We issued a 'call to arms' press release to garner support for a game that we're publishing, Edge of Space. It's a game that we're really excited about and we took a non-traditional approach to garner attention for it as well as creating a chance to donate money to a good cause, but it seems as though our release was taken the wrong way by some people," the company told Eurogamer in an official statement.
"Even before the promotion was approved Reverb had decided to make a donation of $5,000 to the Humane Society today, this was just a fun way of drumming up some attention for the game. The release was meant to grab attention and call readers to action, but we regret if we made anyone uncomfortable or angry with its content. Millions of stray cats enter shelters each year, with the yearly cost of humane shelters resting in the billions. Our wording may have been muddled, but our intentions are good."
Handyman Studios called the affair a "misunderstanding" and added it did "not support guilt voting in any way," hinting that the idea was very much Reverb's.
Reverb vice president of business development Doug Kennedy came out in defence on the move on the game's Steam Greenlight page.
"Does anyone really think that that we were not going to make the $5000 donation, come on folks, seriously?"
"I've been in the industry for 20 years, I remember when it was fun, lighten up a bit and appreciate the fact that a great organisation like the Humane Society is getting a ton of attention and a nice contribution."