Drawkanoid: Launching an indie game in a market where "everything changes"
Nordic Game Discovery Contest winner discusses game launches and monetisation in an ever-changing ecosystem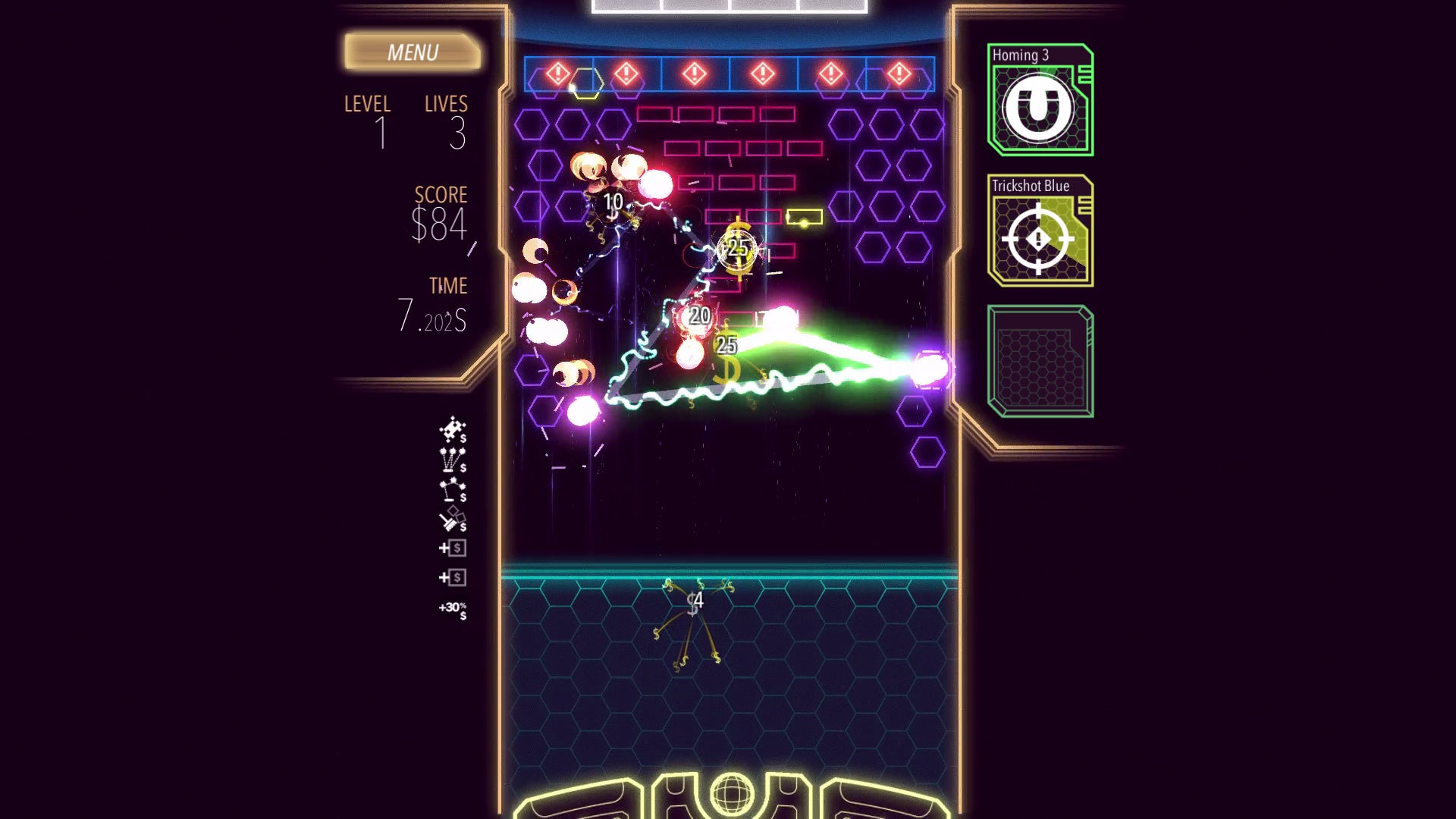 Every year the Nordic Game Discovery Contest hunts for talented developers across the globe, hosting pitch events at conferences from South Africa to Finland, before bringing the finalists together at Nordic Game in May.
This year saw 17 developers showcase their games over three days in Malmo, Sweden, where a secret panel narrowed it down to the final four, who competed live on stage in front of judges Warren Spector (Otherside Entertainment), Cassia Curran (Jagex), and Steve Escalante (Versus Evil).
Coming out on top was neon-drenched block breaking game Drawkanoid by QCF Design, which qualified through Make Games Africa in Capetown. GamesIndustry.biz caught up with designer Danny Day after his game won the contest to discuss what it means for Drawkanoid and his studio.
Hearing the phrase "block breaking game" in 2019 might elicit a cynical reaction from some corners of the industry, but Drawkanoid made it through multiple heats, eventually beating out the other finalists in front of a panel of grizzled industry veterans; so what makes it special? According to Day, its visceral, grabs your attention, and quickly subverts your expectations.
"Everybody understands what a block breaking game is... Drawkanoid instantly subverts that with the massively high speed ball, and everything happening really quickly, and then the slow-down," he said. "It has these very calculated interest beats... that are visible in the first second of seeing the game in an animated GIF or a YouTube video, or over somebody's shoulder on a train or something. But I have this mapped out progression of moments that I want people to experience in the game."
It would certainly be hard to argue that Drawkanoid isn't eye-catching; there is an immediate frenetic energy to the game that is weirdly hypnotic in GIF-form. When describing the Drawkanoid on stage at Nordic Game, the words "neon" and "explosions" featured quite heavily.
For winning, Day was presented with a selection of tech swag and -- most importantly -- a launch campaign courtesy of international PR firm Plan of Attack.
"All you have to do is stand out a little bit in mobile, and you can get quite a lot of attention. The issue is doing that legwork"
Drawkanoid will be coming to Steam first, followed soon after by a mobile release. Day hopes that building an audience on PC will help the game find its feet in the overcrowded app stores.
"The sort of support you need to do for a free-to-play game, or even a paid game these days on mobile, is way higher than we have the bandwidth to do.... It's hard to stand out," he said.
"All you have to do is stand out a little bit in mobile, and you can get quite a lot of attention. The issue is doing that legwork to stand out, [first] you need a game that's gonna be different to what everyone else is making already... but it's also kind of feels like standing out has been monetised."
Anyone who has launched a game will tell you what a nightmare it can be. From promoting to putting out fires, there are a million things that need doing, and just as many that can go wrong.
"Game launch strategies change so much because everybody is trying to iterate, and trying to figure out good ways to launch things," said Day. "And one of the things I keep hearing [working with younger developers]... are things like, 'I just want to finish something and release it, then I know how releasing works.' That's just not the case.
"We've launched like four games now as indie devs, and our own IPs, and every time it's been completely different. Everything from the hardware changing massively in the early days of mobile, to the [iOS] 32-bit off switch nuking some of our games, to just, 'okay, now the space is completely different.'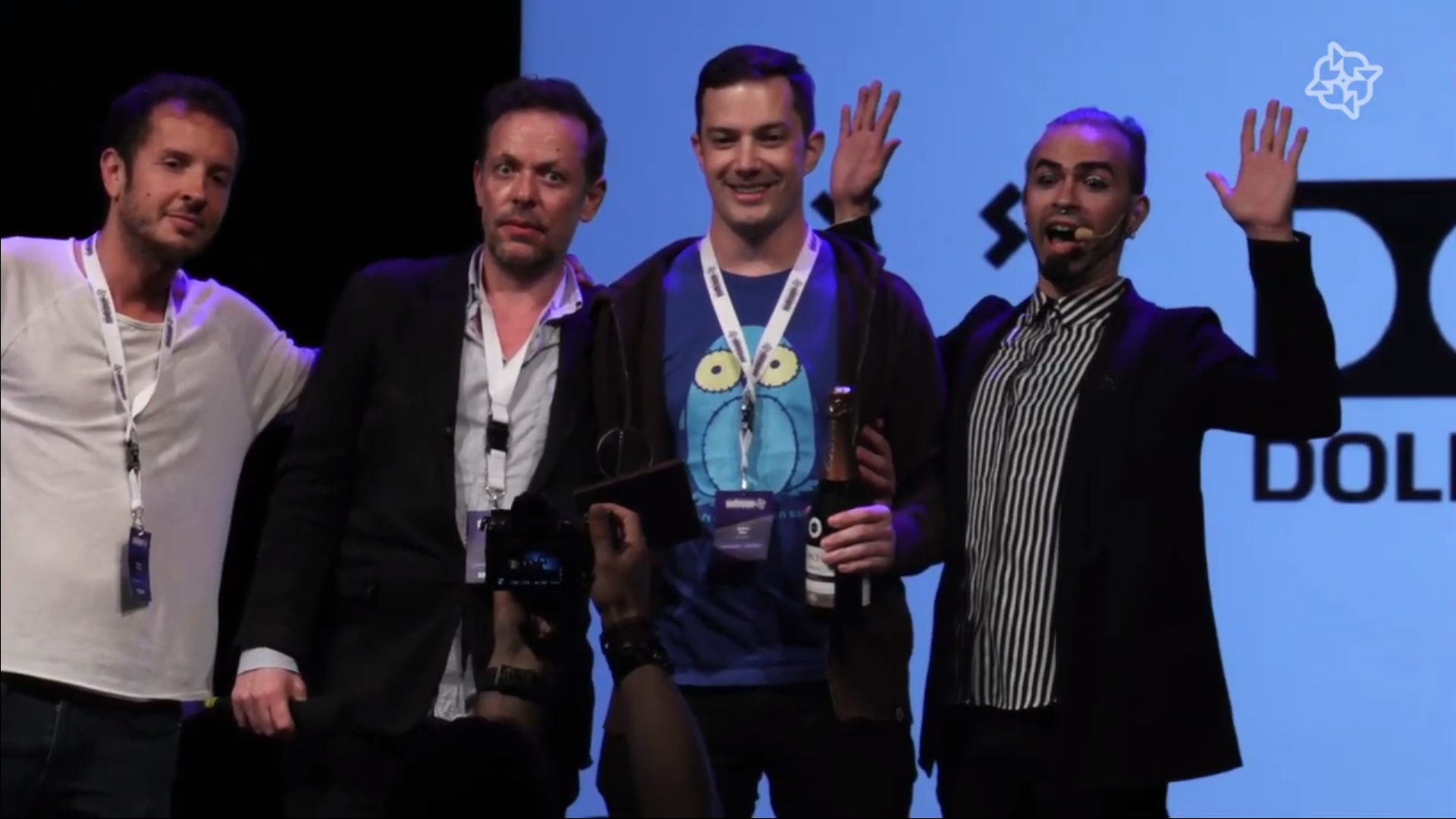 "You previously just had to get one or two people to write about your game and everybody would know about it, and now you have to court streamers and streamers want you to pay multiple years' dev salary in one go. Everything changes. I also don't think you can generally understand how to launch a game; you need to know how to launch the game you're working on right now, in the time that it's going to launch."
On top of that, monetisation has become such a difficult subject; it's no secret that developers need to profit from their work, but how the industry goes about that is increasingly under scrutiny. The industry's reaction has been mixed, with some studios doubling down on existing models, while others turn their eyes to more ethical monetisation.
"I think that free-to-play is definitely a valid way of monetising games and it's a very useful way of doing that," said Day. "I think that it impacts the game design, something like Drawkanoid has been designed with that in mind... I also don't want the impact on the game that free-to-play monetisation has, that we saw in something like Plants vs. Zombies and Plants vs. Zombies 2. That, and the Dungeon Keeper debacle on mobile, I want to avoid that thing where there are energy mechanics and things that get in the way of enjoying the game."
With ad monetisation, Day said he hopes to find a balance where players are happy to watch an ad as a way of saying "thank you very much for this cool game" while also getting "something out of it that is non-essential that feels useful."
"Exactly how I do that, I don't 100% know, but it does mean that certain things, like the standard kind of mobile monetisation language that you hear -- which is you have to court whales and there has to be an unlimited amount of spending in the game -- I kind of feel like pretty uncomfortable with a lot of that logic," he concluded.
Developers interested in competing in Season IV of the Nordic Game Discovery Contest can find more information online.
GamesIndustry.biz is a media partner of Nordic Game and attended the event with help from the organisers.