Dragon Quest composer Koichi Sugiyama dies aged 90
Musician known for scoring famed gaming franchise and various media was also a controversial figure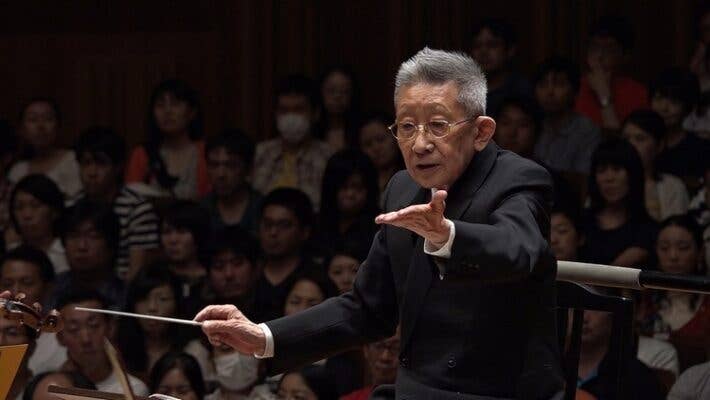 Square Enix today announced that Koichi Sugiyama died last Thursday at the age of 90.
Sugiyama has been the main composer of the Dragon Quest franchise since its first title in 1986.
In addition to his work within games, he has also scored various shows and films throughout his career including Gatchaman the movie and Godzilla vs. Biollante.
Square Enix President and CEO Yosuke Matsuda released a statement on Sugiyama's passing.
"I would like to take this opportunity to offer my deepest sympathy to Koichi Sugiyama's friends and loved ones," said Matsuda.
"Words cannot express the scale of the contribution made by Koichi Sugiyama from the birth of the Dragon Quest series until now. I remember seeing him conduct the orchestra in a Dragon Quest concert as if it were yesterday. I thank and honor him for his long years of service and the many wonderful pieces of music he has written for our games, and offer my heartfelt prayers for the repose of his soul."
In addition to his music, Sugiyama will also be remembered for some conservative and nationalist political stances.
In 2007, he co-wrote an advertisement published in the Washington Post denying denying the Japanese army forced women from occupied countries into sexual slavery during World War 2.
In 2018, Sugiyama was also criticized for a 2015 interview in which he made anti-LGBTQIA comments.
Square Enix responded to backlash over the interview by saying Sugiyama's views did not reflect those of the company.