Dragalia Lost has highest spend per install of any Nintendo mobile title
In Japan, player spend per download is four times that of Fire Emblem: Heroes
Dragalia Lost, the first original mobile IP from Nintendo, has set a record for the publisher for highest consumer spend per download.
Since launching in five countries on September 26 Dragalia Lost has grossed $28 million, according to market intelligence firm Sensor Tower.
Looking at just the US and Japan, Nintendo's two largest markets, the average consumer spend since launch was $18 per install.
Consumer spending per download in Japan was four times that of Nintendo's most successful mobile game, Fire Emblem: Heroes, at an average of $25. In the US, this figure is $8.50.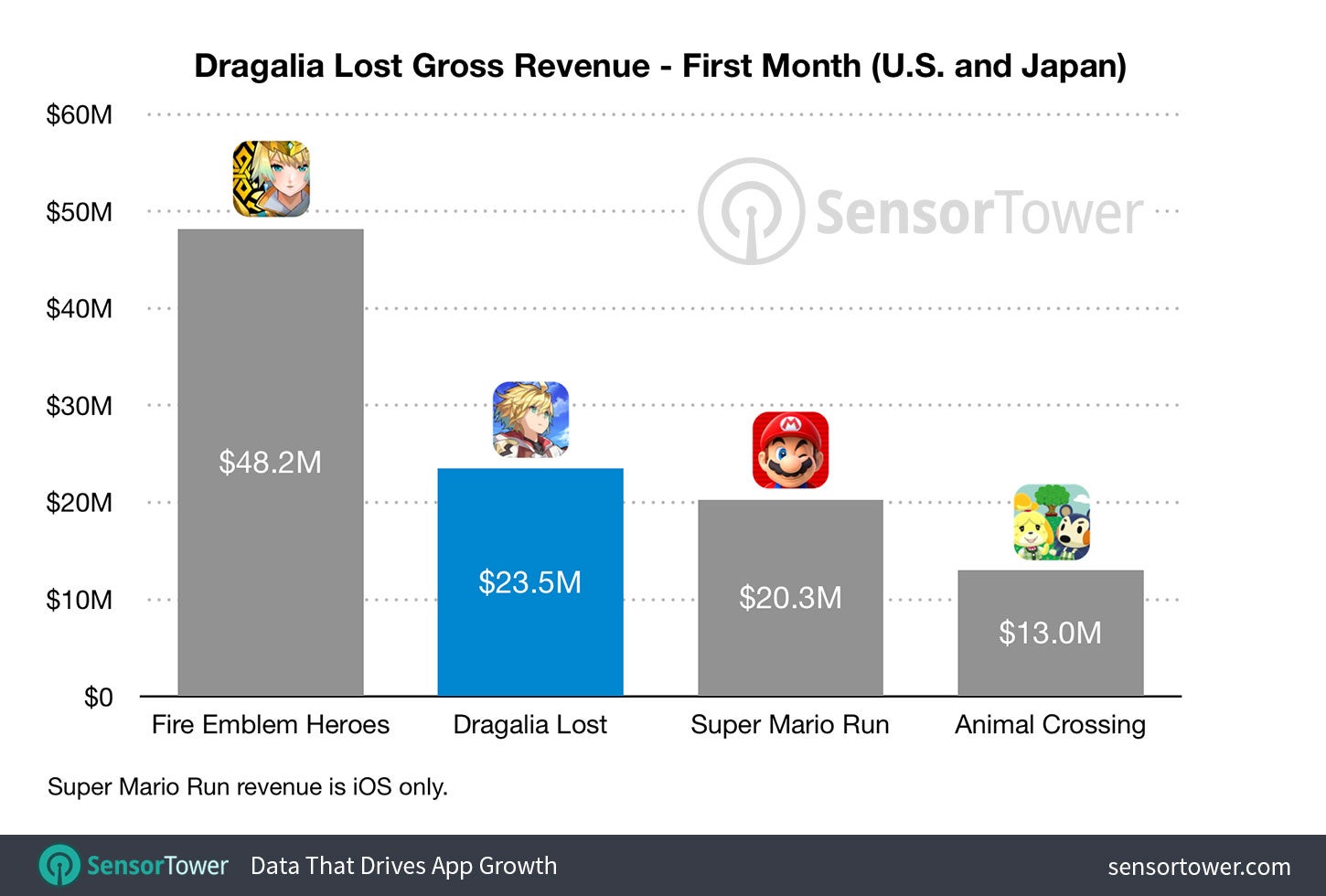 While Fire Emblem: Heroes grossed $48.2 million in its first month in the US and Japan, the average spend per download was just $6.
Despite having the lowest-grossing launch of any Nintendo mobile game in the US and Japan, proportionally Dragalia Lost is the second most successful game from the publisher's catalogue after one month on the market.
Japan and the US accounted 84 per cent of the total, grossing $23.5 million from 1.3 million installs.
In terms of first-month revenue in the two countries, Dragalia Lost outshone Super Mario Run and Animal Crossing: Pocket Camp by 16 per cent and 81 per cent respectively.
Writing for GamesIndustry.biz recently, Rob Fahey argued that Dragalia Lost could be a turning point for Nintendo.