Doodle Jump Space Chase dev's closure was third wave of layoffs since November
5th Planet Games repeatedly slashed headcount at its Nottingham studio before shutting it down outright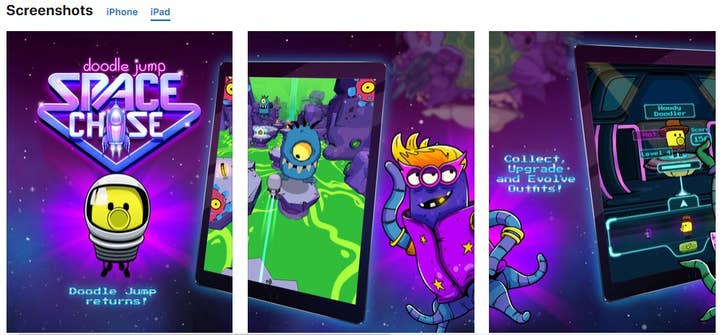 5th Planet Games recently confirmed the closure of its Nottingham studio, saying the move resulted in 14 layoffs. However, the story of the studio's demise stretches back a little further and cost significantly more people their jobs.
In April of 2017, 5th Planet (then Hugo Games) acquired mobile developer Fuzzy Frog and brought it on board as its Nottingham studio. Almost exactly a year later, the studio released Kings of Soccer on iOS and Android devices. The launch did not go as planned, and six months later, 5th Planet said it was unsatisfied with the game's retention rate, monetization, and bugs, releasing a major update intended to fix those issues.
While the game had been downloaded 1.9 million times, management was still unsatisfied with the retention and monetization. A month after the update, it started laying off developers.
"Everybody can be assured that we have not forgotten our goal of turning this company into a profitable one, and the goal of the Hugo Games management is to make sure that we reach a positive [earnings before income taxes, depreciation, and amortization]," CEO Henrik Nielsen told investors at the time. "As a first step and as a direct consequence of the current performance of Kings of Soccer, Hugo Games has made a 30 percent cutback on staff in its Nottingham studio. We are ready to take consequential decisions to make sure profitability is achieved. Going forward, we will only tolerate games in our portfolio which already are -- or are about to become -- profitable. Otherwise, we will cut the games and remove them from our portfolio."
Development on Kings of Soccer was moved to the company's Berlin studio, which the company had only announced the formation of a couple weeks prior.
Things would not improve to 5th Planet's satisfaction, and in January, it announced that it was closing its Leamington studio and undergoing another round of "significant layoffs" at the Nottingham studio. Those two moves resulted in the dismissal of 18 employees.
"We have not seen the expected success in our UK studios and therefore believe it's the right time to reshuffle the cards and focus the resources on our new studios in Berlin and Rocklin [California] where things are really moving," Nielsen said at the time.
Nottingham's only remaining project at that point was Doodle Jump Space Chase, a sequel to the hit franchise that is available in a number of markets and carries average ratings between 3.5 and 4.7 depending on the country, according to App Annie.
Earlier this month, 5th Planet confirmed it was shutting down the Nottingham studio entirely, laying off the remaining 14 employees in the process.
"We have unfortunately not been able to get the expected results out of our Nottingham studio," 5th Planet CEO Henrik Nielsen said. "In spite of being responsible for launching several games, the Nottingham studio hasn't been able to meet expected goals and KPI's. Therefore we believe that now is the time to take the consequences."
While 5th Planet was shutting down both of its UK studios this year, it was simultaneously looking to expand. Earlier this month, it announced that it had landed financing of up to $4.85 million to make multiple studio acquisitions.
Update: This story originally misreported the average rating of Doodle Jump Space Chase in one country's store as the rating in another country's store.