Does PlayStation need to buy more games studios? | Opinion
With Microsoft snapping up major studios and publishers in recent years, we consider the implications for Sony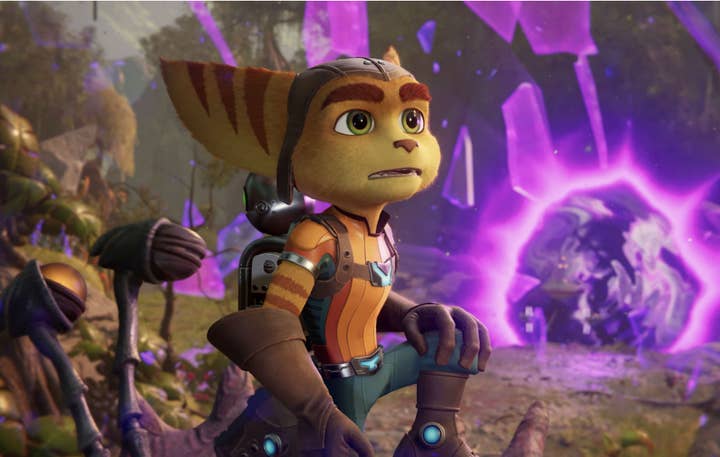 The gamer reaction to Microsoft's huge acquisition of Bethesda last month reminded me of a similar moment almost 18 years previously.
When Microsoft bought Rare for $375 million in September 2002, Nintendo fans reacted with dismay. Consumer responses ranged from 'they're overrated anyway' to 'Nintendo has to go and buy Capcom'. The thought of losing Banjo-Kazooie and Perfect Dark was heartbreaking to that fanbase.
We saw a similar reception to the Bethesda acquisition, although this time primarily from PlayStation players. Doom, Wolfenstein, and obviously Fallout and Elder Scrolls, are massive brands with a huge audience on Sony's devices. Microsoft hasn't said these games won't come to PS5, but that hasn't stopped gamers urging Sony to react by buying Konami or Sega or anyone else who can help soften the blow.
The response from PlayStation CEO Jim Ryan to us, and other media outlets, is that Sony doesn't need to do that. It will inevitably acquire more studios, it's been doing that consistently for 25 years, but the focus is on 'organic growth'. By that he means, giving his existing teams like Naughty Dog, Insomniac, Media Molecule, Guerrilla Games and Sucker Punch the funds they need to make more games at a bigger scale.
It's not been a vintage generation for Microsoft, whereas Sony has enjoyed a phenomenal run of form that would make even Nintendo raise an eyebrow
It's not very exciting, and nor does it counter Xbox's increasingly impressive collection of logos, but Ryan's response was basically: 'Look at our games, why do we need to spend billions on someone?'
Is he right? It's worth considering the different positions of both companies. Microsoft has had a very disappointing console generation with Xbox One, and not just in terms of console sales.
Its first-party line-up has struggled to make an impact. Big brands like Halo and Gears of War have shown signs of weakening popularity, whereas new IP, such as Recore, Ryse and Sunset Overdrive, have struggled to find a big audience. Then there's been titles like Project Spark, Scalebound and Fable Legends, which were ultimately closed down.
There have been some successes, of course, such as the Ori series and Sea of Thieves, whereas Forza has found a bigger audience through the Horizon sub-series. Yet overall, it's not been a vintage generation for Microsoft's internal teams.
Contrast that to Sony, which has enjoyed a phenomenal run of form that would make even Nintendo raise an eyebrow. Big brands like Uncharted, God of War and The Last of Us have become even bigger commercial and critical hits, while new IP such as Bloodborne, Ghost of Tsushima and Horizon: Zero Dawn have achieved significant sales and critical acclaim. Marvel's Spider-Man was another standout moment, too.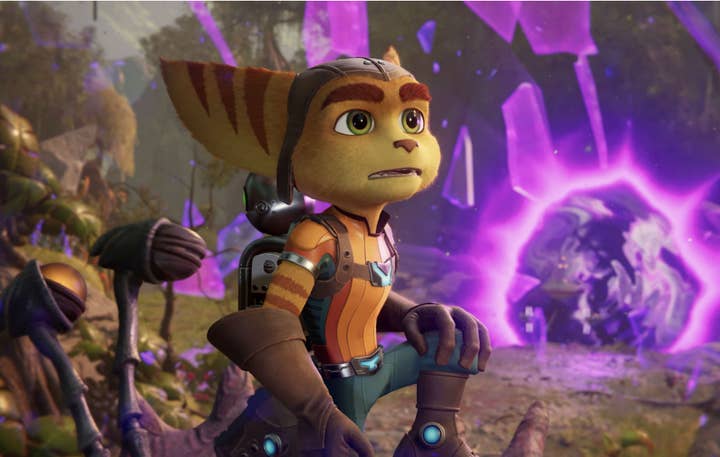 What's more, PlayStation is still delivering AAA game launches at an impressive pace. Ryan was eager to point out that by the end of 2020, Sony would have published Dreams, The Last of Us Part II, Ghosts of Tsushima, Spider-Man: Miles Morales, Demon's Souls and Sackboy's Big Adventure, alongside things like Iron Man VR and Astrobot. Next year, the company says it will deliver Ratchet & Clank: Rift Apart, Horizon Forbidden West and a new God of War (and who knows, maybe Gran Turismo 7).
Across two years, Sony is potentially releasing five sequels to games that have achieved upwards of ten million sales, and countless critical plaudits.
All of this acquisition activity has the potential to take away partners, either work-for-hire or third-parties, from PlayStation
Faced with that competition, and a desire to drive consumers en masse to subscribe to Game Pass, Xbox was under pressure to increase investment in its first-party teams. Building studios from scratch, like it's doing with The Initiative, is one way of going about it. But that process can be slow, and so it was perhaps inevitable that the company would start shopping.
Yet even so, it'll be some time before the fruits of Xbox's spending spree will be fully realised. Let's go back to 2002 and that Rare acquisition; not to talk down 2003's Grabbed by the Ghoulies, but it was a few years before the studio started making a meaningful contribution to the Xbox business. In fact, initially the UK studio continued to release games on Nintendo platforms.
This situation is similar. Many of the studios Microsoft have acquired are in the middle of existing publishing deals, which means that newly acquired brands like Wasteland, Psychonauts, Hellblade and The Outer Worlds are coming to all devices. Bethesda is even releasing two games next year exclusively (on console) for PlayStation 5.
There's certainly no immediate need for PlayStation to counter any of this activity. It's in a strong position and continuing to invest in its team at a measured pace. However, the rapid consolidation of the games business must be a concern. Microsoft may be the headline act, but they're not the only player picking up teams. Tencent, Epic, THQ Nordic, Sumo Group, Stillfront, Keywords Studios -- to highlight a few -- are acquiring new businesses and brands at an equally rapid rate.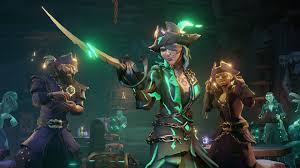 Furthermore, Microsoft is showing real intent with its spending. In the months prior to the Bethesda deal, Microsoft boss Phil Spencer was talking about buying teams that can add diversity to the Xbox portfolio. He referenced a desire for a Japanese team, and even talked about wanting to publish more family-orientated titles. Bethesda has a Japanese team (Tango Gameworks), but overall it's a company known for making violent RPGs and shooters -- two genres that Xbox is already strong in.
In fact, just two years ago, Xbox had acquired Obsidian, a studio that's known for making games just like Fallout and Elder Scrolls. The Bethesda buy doesn't seem to fit with Xbox's previously stated strategy of bringing in smaller teams that can add new types of products to the Game Pass line-up, but rather it's an opportunistic move to add some real heavyweight IP and talent to its portfolio.
PlayStation isn't immune to the consolidation in games today. Although it may not need or want to invest externally, it might have to
All of this acquisition activity has the potential to take away partners -- either work-for-hire partners or third-parties -- from PlayStation that play a significant role in the platform's success.
Sony last year announced it was buying Ratchet & Clank and Spider-Man developer Insomniac. It seemed like a sensible move; after all, Insomniac is a consistently excellent studio that works on two of Sony's key franchises. Yet more than that, acquiring Insomniac protected Sony from anyone else doing it. For the first 15 years of its life, Insomniac made games exclusively for PlayStation formats. But in 2013 it teamed up with EA on Fuse, and over the course of the generation it partnered with Microsoft, Oculus and GameTrust on various projects. In a world where independent studios are being snapped up for big money, Sony was wise to ensure one of its standout partners stays in the family.
There are other long-term collaborators who have drifted away slightly with the help of external investment, such as Until Dawn creators Supermassive Games and Heavy Rain developer Quantic Dream, who are both working on multiplatform products. And as a result position themselves as potential acquisition targets.
Partner studios is one thing, but then there are the key third-party allies. Sony's first-party offerings may be stronger today than they were during the age of PS2, and big publishers like Activision Blizzard, Ubisoft and EA may be out-of-reach for even the likes of Microsoft. But what about a Square Enix? Or a Capcom? Games like Resident Evil and Final Fantasy have been big successes on PlayStation this generation, and are being heavily promoted alongside PS5, too. It may sound unlikely, but if Xbox is happy to drop $7.5 billion on Bethesda, then what's to stop them enquiring after these businesses, too?
Sony doesn't have Microsoft's deep pockets to be able to make quite such significant moves, but strategically investing in companies is one way to help protect its position. Sony recently invested $250 million in Epic Games, and although that will be driven by more than just games (its music arm, for instance, has found success through Fortnite), it's certainly a way to ensure PlayStation and Epic remain connected.
When it comes to big first-party games that will satisfy its fanbase and pull in users to PS5, Sony doesn't need to do much more than it already is. It's hiring across almost all of its studios, which are consistently delivering high quality, big selling games.
Yet Sony will be mindful of the partners -- big and small -- who are coming under new ownership, or receiving significant investment from China. PlayStation isn't immune to the consolidation that seems to be happening in games today, and although it may not need or want to invest externally, it might have to.