Disney Interactive narrows Q3 losses despite falling revenue
CEO confirms commitment to social gaming regardless of investment community's pessimistic view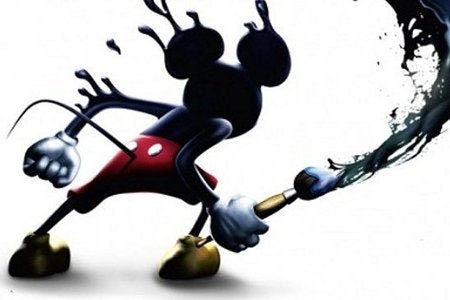 Disney's games business reduced its losses by half in the third fiscal quarter, though it remains the company's least successful division by a wide margin.
In the quarter ending June 30 2012, the Interactive division posted revenues of $196 million (£125.7m / €158.2m), down 22 per cent year-on-year from $251 million. Despite the drop in revenue, the division reduced its operating losses from $86 million to $42 million (£26.9m / €33.9m).
Disney CEO Robert Iger noted that the performance of its console products remained flat compared to the prior year quarter, with lower unit sales offset by reduced marketing and development costs as the company migrates to social and digital platforms.
And the social business showed signs of improvement. In part, this was due to lower accounting impact from its acquisition of Playdom, but Iger singled out Gardens of Time for its performance and praised the positive impact of Facebook's recently launched App Center.
"Thanks to the new Facebook App Center that was launched recently where we're getting access to customers...for marketing purposes that we didn't have before," Iger said in a call with investors. "We're getting access to a marketing platform that we actually believe is encouraging."
When asked about the investment community's increasingly negative view of social gaming - largely thanks to Zynga's current predicament - Iger claimed that the company remains committed to the space, given its "modest" investment in its future.
"The other thing to note is there is still growth in Facebook in terms of number of users and the numbers in terms of how much time Facebook users spend playing games are staggering.
"I think we launch about 10 games this year, a lot of them are based on Disney-owned IP which we believe gives us, not necessarily [advantage], but an interesting way in to that space. So we feel relatively good about it. It's not a huge business for us, but it's one that we're going to continue to be in."
Overall, The Walt Disney Company posted record revenues for the quarter: $11.08 billion, up 4 per cent year-on-year. Net income was $1.83 billion, a year-on-year increase of $1.83 billion.