Dishonored director: These kinds of games have always been hard to sell
Raphael Colantonio on the success of Arkane's first title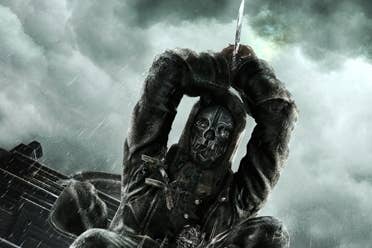 Dishonored co-creative director Raphael Colantonio has expressed his happiness at Dishonored officially becoming a Bethesda franchise, and explained that retail success for the game was not always guaranteed.
"It's very validating for us, because it's the kind of game we always wanted to make. They've always been hard to sell," he told RPS.
"Were they not accessible enough? Was the market not really for it? Did the publisher not really understand it? Were we not good at it? I don't know. But the point is, these kinds of games have always been hard to make and sell. Having success with it tells us we should keep all these values and do more of this kind of game. I think hardware is powerful enough to accept these kinds of games with all the depth and memory they need, which was a challenge a few years ago. So it all says stronger than ever that we should keep doing these kinds of games."
During the interview he also shared his views on the next-generation of consoles, explaining that while the values of game design would remain the same, memory allowed for a richer experience for players. "More memory means more entities, more density, more AI with more variations in their animations, bigger levels with less loading, etc."
It was last November when Bethesda spokesperson Pete Hines revealed that the game had exceeded its sales targets and would become a franchise for the company.
"I can tell you that Dishonored is far exceeding our sales expectations which is especially cool considering it's a new IP facing a host of well-established franchises this quarter," he said.
"So, we're very pleased and appreciate all the fans that have supported Dishonored and Arkane. We clearly have a new franchise."