DICE Stockholm relocating, prepping for growth
Battlefield developer to consolidate game development, Frostbite, and EA Nordic operations in new building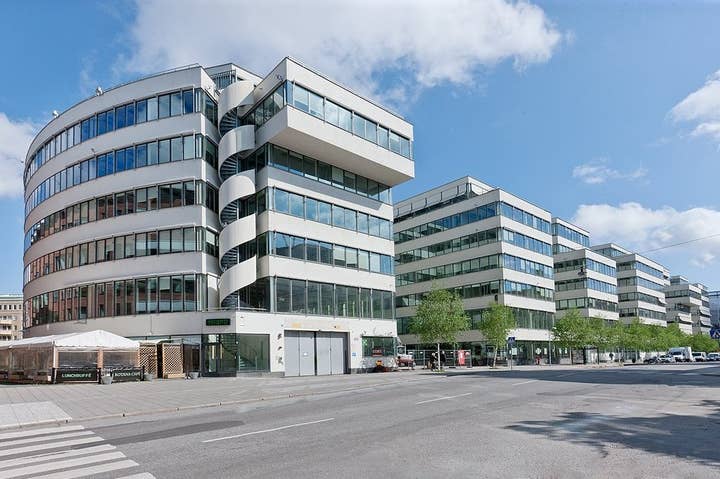 EA DICE is moving to new digs. The Stockholm studio has outgrown the building it has called home for the better part of a decade, and next year will transfer all of its operations to an office in the city's Sodermalm district.
EA Studios executive vice president Patrick Soderlund told GamesIndustry.biz last week the move was necessitated by the studio's continued growth. The new building will house all DICE operations in the area, including development on games like Mirror's Edge and Star Wars: Battlefront, the Frostbite engine team, and EA Nordic.
As the company outgrew its current location, some of the teams had been split off into neighboring facilities about a five-minute walk away. It hasn't been an unworkable situation by any means, Soderlund said, but he still anticipates having everyone in the same building will help foster collaboration and improve the studio culture.
The new building will also provide DICE plenty of room to grow. Soderlund said DICE is looking to take up 130,000 square feet of space, enough room for more than 600 people. However, the building's maximum capacity is 500,000 square feet, so the studio should have opportunities to grow even further if needed.
"Our goal is not necessarily to grow, to be honest," Soderlund said. "Our goal is to make better games. I don't think we need more people, necessarily to do that."
Soderlund said he expects the studio to continue growing, but at a measured pace. To date, the studio's growth from its modest beginnings in the early '90s has somewhat mirrored that of the Stockholm development scene.
"I'm surprised to be honest," Soderlund said. "I've seen so many game companies pop up and come out of Sweden and Stockholm. We were kind of early on, the first ones to become relatively large in size. But just in Stockholm you have Mojang, Avalanche, a bunch of other studios. Just north of Stockholm you have Starbreeze, south in Sweden you have Ubisoft Massive. There are so many game developers, plus a plethora of smaller indie developers all over the place, and mobile developers with Rovio... It's a surprisingly good spread. There's a lot of indie; there's a lot of mobile. There's a lot of AAA, to be honest, maybe more than one can anticipate given AAA is so difficult and expensive to build. There's a good diversity for sure."
Even though that diversity means a wealth of employers competing to attract the most talented developers, Soderlund said it's unquestionably been a net benefit for DICE.
"There's just a very, very large development scene here, which we're extremely happy for," Soderlund said. "In a market with a lot of people, if you're a good employer and you make good stuff, it's relatively straightforward to attract people. When there's a good talent pool to pull from, that's good for everyone, I think."