Diablo 4 ends Zelda's four-week stay at No.1 | UK Boxed Charts
PlayStation games jump up the charts after a week of sales promotions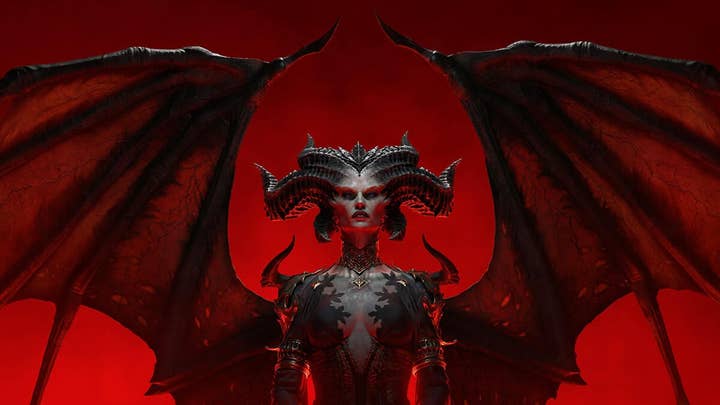 The Legend of Zelda: Tears of the Kingdom has finally lost its No.1 status in the UK Boxed Charts.
At four weeks, it is the longest time a game in the series has held the top spot. The Nintendo Switch release saw sales fall 36% over the week before.
That means the new No.1 is Activision Blizzard's Diablo 4. The game didn't sell particularly big numbers at boxed retail, and its launch week sits well behind Zelda, Hogwarts Legacy, Star Wars Jedi: Survivor, Resident Evil 4 and Dead Island 2. However, as a game that's particularly popular on PC, the vast majority of sales will be via digital download stores. We will receive the digital data later in the week.
In fact, only the console versions received a boxed release, and 67% of physical sales came on PS5, 27% on Xbox Series S and X and 8% on PS4.
Last week's biggest new game was Street Fighter 6, and it slips to No.5 this week with a relatively small 48% drop in sales.
Elsewhere, Hogwarts Legacy rises to No.3 despite a 27% drop in sales week-on-week. Mario Kart 8: Deluxe is up a place to No.4, with sales down 23% over the week prior. FIFA 23 drops out of the Top Five to No.6, with sales down 50%. This coincides with the end of the 2022/2023 football season.
Meanwhile, sales activity on PlayStation games, consoles and bundles have boosted sales of its big games, including first-party titles. God of War Ragnarok is up four places to No.7 (sales up 67%), Gran Turismo 7 is at No.9 (sales up 66%) and Spider-Man: Miles Morales has jumped 23 spots to No.16 (up 95%).
Here is the GfK UK Boxed Top Ten for the week ending June 10, 2023:
| Last Week | This Week | Title |
| --- | --- | --- |
| New Entry | 1 | Diablo 4 |
| 1 | 2 | The Legend of Zelda: Tears of the Kingdom |
| 4 | 3 | Hogwarts Legacy |
| 5 | 4 | Mario Kart 8: Deluxe |
| 4 | 5 | Street Fighter 6 |
| 3 | 6 | FIFA 23 |
| 11 | 7 | God of War: Ragnarok |
| 6 | 8 | Star Wars Jedi: Survivor |
| 24 | 9 | Gran Turismo 7 |
| 14 | 10 | Call of Duty: Modern Warfare 2 |