Devs need to give back - Vlambeer
Rami Ismail encourages industry to lower barriers to creation, promote diversity in developer community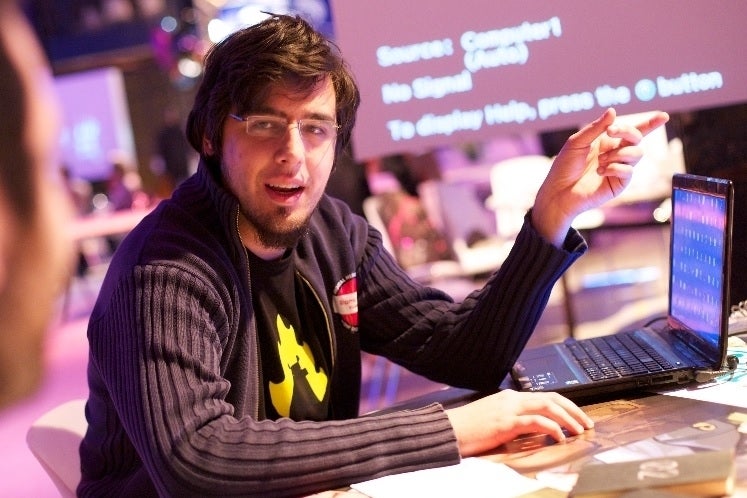 Vlambeer makes way too many games. That's according to Rami Ismail, who opened up his DICE Summit presentation by noting he and the other half of the company, Jan Willem Nijman, have combined to make 18 games in the last three years, among them hits like Super Crate Box and Apple's App Store Game of the Year, Ridiculous Fishing. But none of that success would have been possible without help.
Ismail said it makes for a good success story, but added it was all possible due to Canadian developer Chevy Ray Johnston. After all, it was Johnston who created the Flash development tool that was used for Radical Fishing, and released it freely for developers to build their own projects with.
That's just one example of an over-arching trend in the industry, Ismail said. From the $100 make-your-own-computer Kano to Microsoft turning every Xbox One into a dev kit to Kickstarter, Ismail said there are powerful tools helping creators in every aspect of the business, from making games to getting the word out about them. The games that had the most cultural influence in the last year--Depression Quest, Gone Home, Antichamber and Papers, Please among them--were made with tools designed specifically to lower the barriers facing would-be creators from all walks of life. Ismail has even gotten into that field himself, making presskit(), a freely available do-it-yourself press kit creation tool for indie developers who might not be media savvy.
"The more diversity we have in games, the more perspective we have in games, the more people we'll be able to reach," Ismail said.
This medium is getting more accessible to everyone, he added, and the industry can either sit back and let it happen without them, or take an active role and encourage it every step of the way. Ismail concluded his talk by suggesting that taking an active role in the change was only fair repayment for the medium they love, the one to which they owe their livelihoods.