Dev cracks own game to track piracy
Nearly 94% of first-day downloads for Game Dev Tycoon were pirated; unpaid copies see players overrun by in-game piracy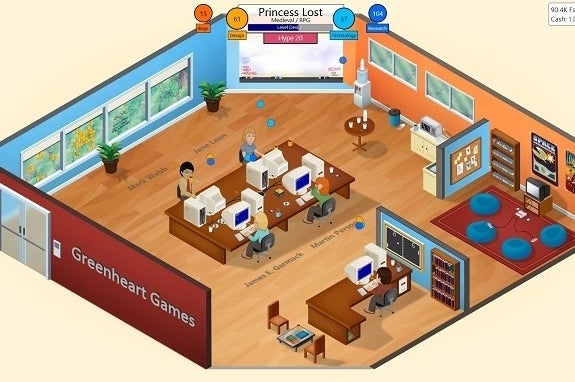 Independent developer Greenheart Games this weekend undertook an unusual approach to thwarting piracy, one that began with aiding and abetting it. When the studio released its Game Dev Tycoon for Windows, Mac, and Linux, it also put a cracked version of the game up on a popular torrent site for people to download.
As Greenheart co-founder Patrick Klug explained today in a blog post on the studio's site, the cracked version of the game had a few important differences from the version paying customers would receive. First, it would report back usage stats to Greenheart so the developer would know roughly how many people playing its game had stolen it. In the first day on sale, Klug said 3,104 users (93.6 percent) pirated the game, compared to just 214 who played legitimately purchased copies.
The second major difference in the pirated version was a gameplay quirk intended to make a point to those who would rather steal than pay for games. Game Dev Tycoon is a simulation game that has players running their own game development studio. But after a few hours, players of the cracked game will find that their in-game studio's efforts are rampantly pirated, regardless of critical acclaim or popularity. As a result, sales dwindle and the studio inevitably goes bankrupt.
Klug drove home his point with screen captures of forum comments from players who had illegally downloaded the game. One asked if he could research DRM tactics, saying there was no point in creating a new game if it will just be pirated and unable to turn a profit. Another bemoaned how the pirates were ruining the player's company, calling it "not fair."
Klug was torn on those comments, saying, "As a gamer I laughed out loud: the irony!!! However, as the developer, who spent over a year creating this game and hasn't drawn a salary yet, I wanted to cry."