Detained Bohemia Interactive employees speak out
UPDATE: Company asks fans to support petition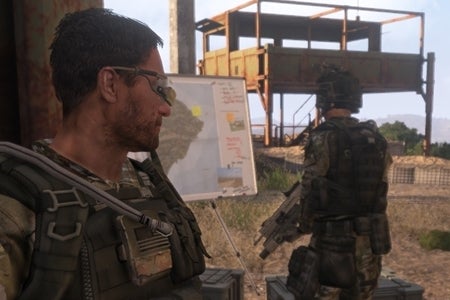 Update
Bohemia Interactive has released a statement asking its community to sign a petition in support of the imprisoned developers.
"We've been gratified at the interest you have shown in our games and especially the attention garnered by the recent DayZ phenomenon," said Bohemia spokesman Ota Vrtatko.
"What I would like to do is to make you aware, if you're not already, of a community created support website for Ivan Buchta and Martin Pezlar - Helpivanmartin.org The website contains information about their arrest, links to news reports and an on-going petition to raise voices in protest at the arrest and charges."
Original story
Bohemia Interactive has issued an official statement on the arrest and detention of two of its employees, Ivan Buchta and Martin Pezlar, on the Greek island of Lemnos on spying charges.
"Having travelled there, and after meeting personally with them both, as well as their lawyer who is fully acquainted with the Greek authority's investigation file in detail, we can assure you that these insinuations are completely false and without substance."
It statement makes it clear that the men were there as tourists, they did not enter military areas and did not photograph military equipment, although may have inadvertantly shot video of buildings close to the international airport. They were not attempting to gather photo references for the game Arma 3.
The statement also included a message from the detained men.
"The conditions are tough, but the people we meet treat us fairly and correctly. It is all a completely absurd misunderstanding that will certainly be quickly explained. We mainly think of you, our families; you have to stay calm and not to worry about us. We hope we will meet soon."
Bohemia also wanted it made clear that the in-game Limnos is "far from an identical replication of the real place" and "does not attempt to display any real world military installations situated on the island of Lemnos."
"At present, all and every possible effort goes towards supporting Ivan and Martin, their families, and to getting the guys safely back home. Any form of support for our imprisoned colleagues and friends will be more than welcome."