Destiny wins Best Game at 2015 BAFTAs
David Braben honoured with BAFTA Fellowship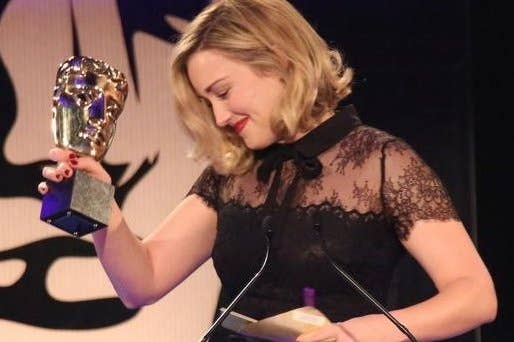 Bungie's Destiny has been crowned the best game of 2015 at tonight's British Academy Games Awards. It's the fourth BAFTA win for the studio, but the first outside its Halo franchise.
David Braben OBE, Frontier Developments boss and the creator of the Elite franchise, received the Games Fellowship, an honour he shares with the likes of Rockstar Games, Gabe Newell and Peter Molyneux OBE.
The full list of winners is below.
Best Game: Destiny (Bungie)
Games Fellowship: David Braben
Artistic Achievement: Lumino City (State of Play Games)
Game Innovation: The Vanishing of Ethan Carter (The Astronauts)
Audio Achievement: Alien: Isolation (Creative Assembly)
Mobile & Handheld: Monument Valley (Ustwo)
Multiplayer: Hearthstone: Heroes of Warcraft (Blizzard)
Music: Far Cry 4 (Ubisoft Montreal - Cliff Martinez, Tony Gronick, Jerome Angelot)
Original IP: Valiant Hearts (Ubisoft Montpellier - Yoan Fanise, Paul Tumelaire, Simon Choquet)
Performer: Ashley Johnson (Ellie, The Last of Us: Left Behind)
Game Design: Middle-earth: Shadow of Mordor (Monolith Productions)
Story: The Last of Us: Left Behind (Naughty Dog - Neil Druckmann)
Family: Minecraft Console Editions (Mojang)
Sport: OlliOlli (Roll7 - John Ribbins, Simon Bennett, Tom Hegarty)
Persistent Game: League of Legends (Riot Games)
Debut Game: Never Alone (Upper One Games)
British Game: Monument Valley (Ustwo)
Ones to Watch: Chambara (Overly Kinetic)