David Cage says lighting key to photorealism
Quantic Dream boss would rather focus on new lighting tech than 8K resolution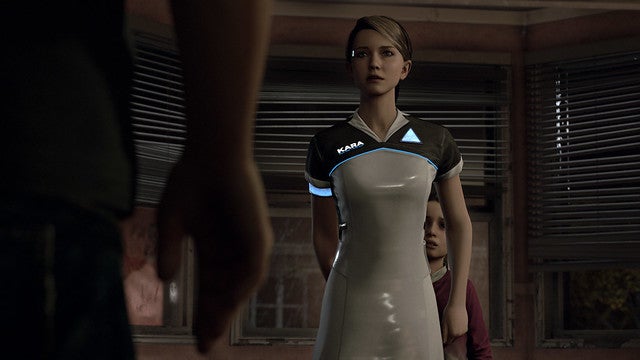 The next Xbox and PlayStation systems will both be capable of running at 8K resolution, but one developer known for an emphasis on visuals isn't sold on higher resolutions as the way to get better looking games.
Speaking with GameSpot recently, Quantic Dream CEO David Cage said he expects developers will continue to pursue photorealism in games, but he expects them to benefit more from advances in lighting than resolution.
"There is this new technology called 'ray tracing' that we talk a lot about these days," Cage said. "I think this is going to be interesting because it will allow [us] to improve reflections, lighting, shadows. And I think that's a big deal.
"For years, I mean, the amount of polygons you could display was key, then it became the shaders and then textures, and now I think it's all about the lighting, and the more subtle and nuanced the lighting will be, the better the image will be. I don't think it's going to be a war about resolution; I know that people talk about 8K these days and blah blah blah. I don't think this is the real next battle. I would rather put focus on lighting. Lighting, lighting, lighting."
He also said that Quantic Dream continues to invest in R&D for its engine and performance capture in the hopes that "the next game would look a thousand times better than the previous one."
Cage refused to comment on criticisms of Quantic Dream's work culture and the studio's lawsuit against the press who first reported on the subject. Elsewhere in the interview, he did say that in becoming a publisher Quantic Dream was looking to branch out beyond the interactive narrative style of gameplay that marked Heavy Rain and Detroit: Become Human and work with other creators in different genres.