Darksiders II sells just 247,000 copies in US
Michael Pachter estimates that globally it's "probably over 1 million" by now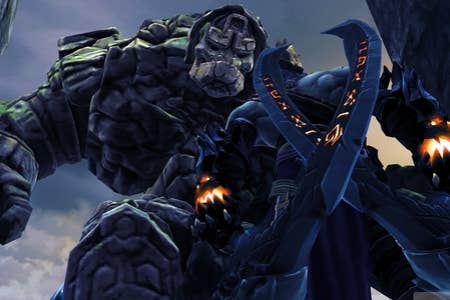 The NPD Group has informed GamesIndustry International that THQ's Darksiders II sold just 247,000 units for the August reporting period - that's despite placing first on NPD's top 10 chart, which shows just how weak retail software sales have been.
THQ was actually back in the black in the company's first fiscal quarter, and new president Jason Rubin has made it clear that THQ is narrowing its product slate to focus only on the games with the greatest potential.
Reshaping THQ to be lean and mean and profitable will take some time, and it's hard to say whether Darksiders will last as a franchise.
"I think that the sales are below what they had hoped for. I presume it sold around 500,000 globally in the first two weeks (the NPD cutoff was Aug 25), so it's probably over 1 million now, but my understanding is that breakeven is greater than 2 million units, so it's not likely to get much higher than that," Wedbush analyst Michael Pachter told us, adding, "We should probably give it another month and see if it's tracking better."
Developer Vigil is enormously talented and Darksiders II was received well critically (84 on Metacritic), but will this slower than expected start mean Darksiders is done? Rubin told GamesIndustry International back at E3 that "Vigil is an incredible talent. I think we have to look at the products they're doing and see if we can make something that perhaps hits the market more directly."
THQ was not available to comment on the sales and future of the franchise as of press time.