Dark Energy Digital under administration
Firm's closure confirmed by administrators, fate of IP and staff unknown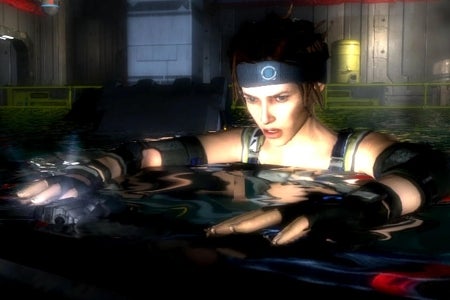 It's been confirmed to GamesIndustry International that Manchester studio Dark Energy Digital, creators of Hydrophobia, has entered administration.
Administrators Leonard Curtis moved in last Friday, March 16, to oversee the operation.
GamesIndustry International first reported the story in February, after an inside source reported that the developer was closing its doors.
Despite some protestation from management, those sources unfortunately appear to be correct.
It is also suspected that the company's assets could be bundled into a 'pre-packed' administration deal, with newly formed outfit Dark Energy Publishing, said to be lined up to take control of physical assets and IP at a bargain price.
Dark Energy Publishing was founded in January by Dark Energy Digital owners Pete and Deborah Jones, as well as the company's technical director Gary Leach. GamesIndustry International's source also indicated that staff wages are somewhat in lieu, but this has yet to be confirmed.
Dark Energy Digital had struggled to balance the books after Hydrophobia performed poorly at market, even after a 'reboot' was released which was designed to address many reviewers issues. Hydrophobia's purpose-built water physics engine is likely to be one of the major assets up for grabs during liquidation of the company.
The administration team have been contacted for more information, which will appear here as we receive it.