Dark Energy Digital heading into administration
UPDATE: Dark Energy Publishing registered at Companies House by DED Directors Peter & Deborah Jones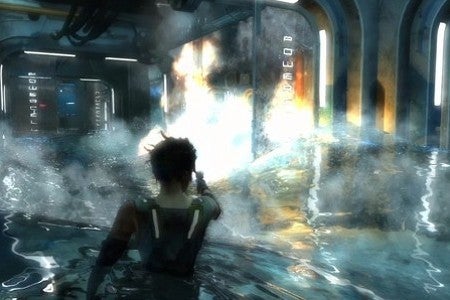 UPDATE
Dark Energy Digital directors and co-MDs Pete and Deborah Jones, along with Technical Director Gary Leach, have registered a new PLC at Companies House under the name Dark Energy Publishing - fuelling reported rumours that a pre-packaged administration deal is in place which will allow them to pick up the assets of Dark Energy Digital once it folds.
The details for the new company, registered at Cedar House in Derby, were sent to Companies House on 23 February and filed by the organisation today. Both Joneses and Gary Leach are listed as the sole Directors with Peter Jones as the sole shareholder - with declared assets of £10 worth of shares at £1 each.
'Pre-packed' administration allows company assets to be sold immediately after a company enters administration, preserving business continuity. Company assets, such as IP, are transferred to the new entity, often at a low price.
However, creditors are often left without due remuneration, which has attracted criticism to the process. In Dark Energy Digital/Publishing's case, the major concern is that if staff are indeed owed money, as GamesIndustry.biz sources indicate, it will remain unpaid.
Dark Energy Digital has repeatedly been approached for confirmation of the situation, but has not replied.
Original story
Dark Energy Digital, the studio which developed Hydrophobia, is heading to administration.
Workers at the studio were informed of the decision to call in administrators last week and were told that the process will likely begin within the next ten days or so. Redundancy notices have reportedly already been issued.
A source at the company told GamesIndustry.biz that staff are concerned about outstanding payments. The company was originally known as Blade Interactive when it began work on Hydrophobia, but went bust in 2008, before owners Peter and Deborah Jones resurfaced with a new company under the name Dark Energy Digital.
Hydrophobia was in development for three and a half years, initially as a full priced cross-platform boxed title, but eventually seeing release digitally. Plans to turn the IP into a trilogy were briefly raised, then abandoned.
Poor reviews and sales thwarted the title, which was then updated and released again as a digital 360 title with the subtitle 'Pure', something which Dark Energy Digital's Pete Jones said reflected it fitting the original design brief more closely.
The update did not have the desired effect, with many outlets offering the same or barely improved scores. PC and PS3 versions of the title, named Hydrophobia Prophecy, fared badly also.
As well as the IP of Hydrophobia itself, the game's proprietary Hydro Engine could be sold on by administrators, as well as a World Championship Snooker IP and a nearly complete Pool title.
Dark Energy Digital has not returned requests for comment.