Dark Deception: Monsters and Mortals dev details dispute with Monster Energy
Glowstick CEO calls energy drink maker "a notorious trademark troll," pledges to take it to court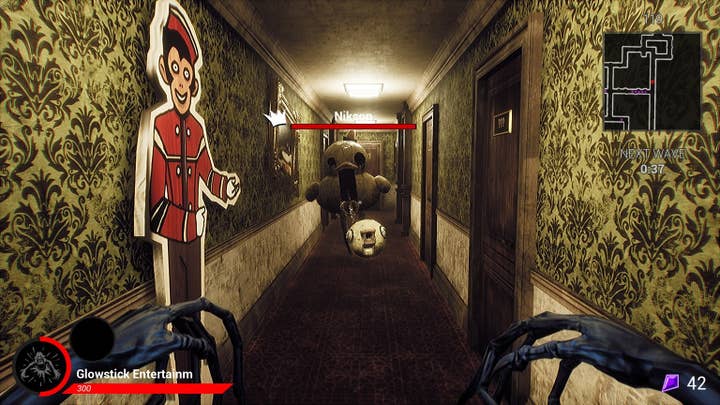 Sign up for the GI Daily here to get the biggest news straight to your inbox
Glowstick Entertainment, maker of 2020's Dark Deception: Monsters and Mortals, said it is being "bullied" by Monster Energy over the use of the word 'monster' in the game's title.
As reported by The Gamer, the studio's CEO, Vincent Livings, said on Twitter that in response, he will fight the litigation in court.
The executive said, "It's well known that Monster Energy is a notorious trademark troll. Unfortunately, they're at it again. For a company that likes to target their drinks at gamers, they also like to try to bully & bankrupt game studios with lengthy high dollar litigation."
He added that the firm claims that Dark Deception: Monsters and Mortals is "confusingly similar" to its drink brand.
Livings said that the energy drink company issued settlement terms that would allow it to keep the name unchanged. Among the proposals was that if Glowstick agreed, it can never use the word 'monster' for any titles in the future.
Additionally, the Glowstick game's executive drew attention to the fact, per the United State Patent and Trademark Office database, Monster Energy has filed hundreds of claims over the use of 'monster,' including a challenge filed this week against Playtika over the Monster Treasure slot game.
In 2020, Ubisoft changed the title of Gods & Monsters to Immortals: Fenyx Rising after Monster Energy challenged the publisher's trademark for the old title.