Dark and Darker removed from Steam due to ongoing Ironmace/Nexon dispute
Nexon issues DMCA against the title, developer says action is based on "distorted claims"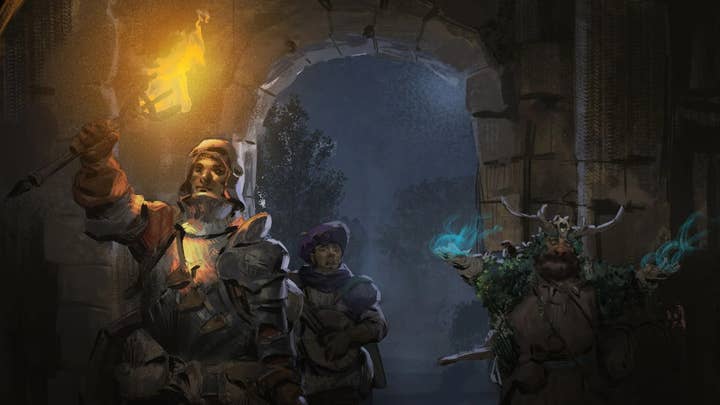 Dark and Darker has been pulled off Steam – where it was currently in playtests – following the ongoing battle between developer Ironmace and publisher Nexon.
As reported by RPS, Ironmace received a cease and desist and DMCA takedown from Nexon. The developer posted a message on its Discord explaining this is all based on "distorted claims."
In the DMCA, which was shared on Dark and Darker's subreddit, Nexon said that Ironmace "is making unauthorised use of Nexon's trade secrets and copyrighted material."
The letter went on saying that "at least" one former Nexon employee "acquired and transferred, without authorisation, more than 11,000 key build files of the P3 Project from Nexon's server to his personal server in 2020 and 2021." The employee was terminated in July 2021 for that reason.
P3 is the codename for a project previously developed at Nexon. Ironmace was founded in October 2021 by former Nexon staff, including employees who had worked on P3.
"Nexon's P3 game has never been disclosed to a third party and, before the release of the testing version of Dark and Darker, no other game had the same concept, genre, and plot as the P3 game," Nexon continued. "Within a mere ten months of forming Ironmace, its demo/test versions of Dark and Darker became publicly available in August 2022. It is impossible for Ironmace to have developed Dark and Darker in such a short timeframe without using Nexon's trade secrets and confidential information."
Ironmace further commented: "We are currently working with our legal team to remedy this issue in the best manner possible. Due to the sensitive legal nature of this issue, we must be careful with our statements so as to not jeopardise our position. We ask for your understanding as we work to get the game back up as quickly as possible."
The story first emerged in February, with Ironmace refuting claims that the game's code was stolen. Earlier this month, the developer was raided by Korean police, which seized company material related to the game.
Sign up for the GI Daily here to get the biggest news straight to your inbox