Cyberpunk 2077 pre-orders "visibly higher" than any Witcher title
CD Projekt Red expects at least 50% of early sales to be digital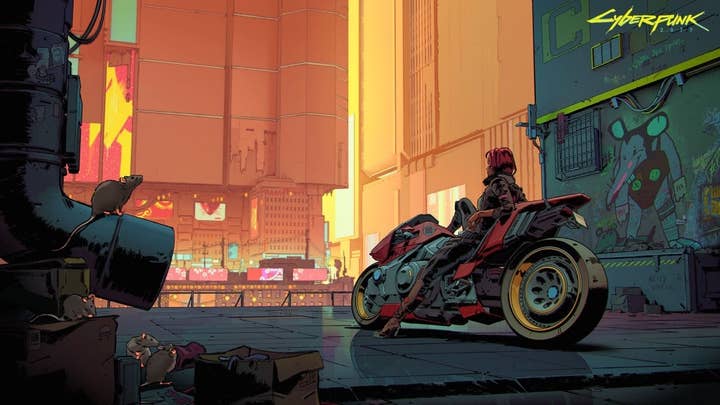 CD Projekt Red is expecting at least 50% of the early sales of Cyberpunk 2077 to be digital, with the game's pre-orders "visibly higher" than with any Witcher release.
Speaking to investors following its third quarter results -- transcript available on Seeking Alpha -- CFO Piotr Nielubowicz said the balance of Cyberpunk's pre-orders was "very strong" in favour of digital.
While Nielubowicz said it was too early to predict the early split with any precision, he expected the digital share to be "definitely farther than we had on the Witcher 3, and definitely more than 50%" in the game's early life.
In the longer term, he added, CD Projekt's games ultimately move further towards digital sales
"On Witcher 3, it's [the] vast majority. And on Witcher 2 and 1, it's -- let's say 99% of the revenues we generate are digital. So this is the only direction that can be expected in that near and longer term."
CD Projekt declined to comment on the exact number of Cybperpunk pre-orders, beyond that it was "visibly higher" than at any comparable point on a Witcher title.
However, it did point to the company's deferred revenue in Q3 as an indicator of how popular the game has proved.
"All the revenues we generate on Cyberpunk are not booked directly into our profit and loss account -- all of them are presented in our balance sheet as deferred revenues, and we will show them upon release of the game," the company said.
In the third quarter, CD Projekt Red recorded a PLN 77.7 million ($20.7 million) increase in deferred revenue. This is "the biggest increase of deferred revenues we ever experienced."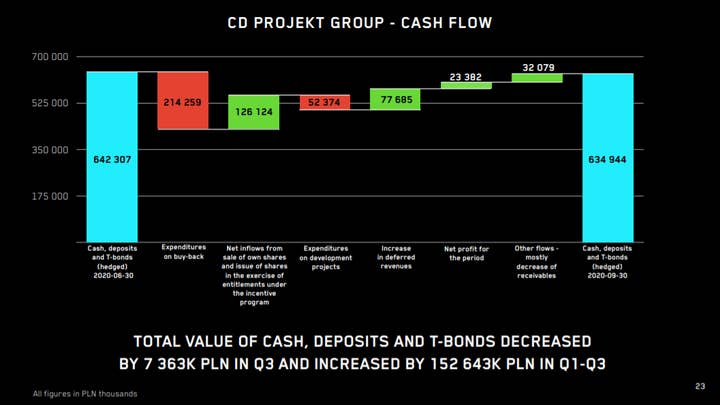 Cyberpunk 2077 launches on December 10.