The Witcher 3 is the bedrock of CD Projekt Red's financials one last time
The Polish firm records a modest rise in revenue in the last full quarter before Cyberpunk 2077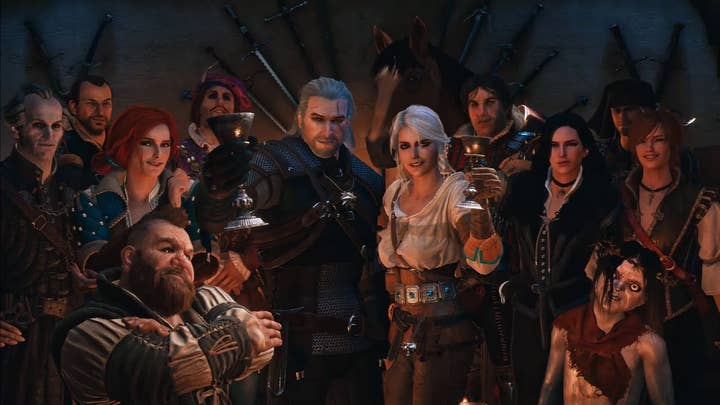 CD Projekt Red reported a modest rise in revenue for the third calendar quarter -- the final quarter before the launch of its highly anticipated RPG, Cyberpunk 2077.
In the three month period ending September 30, 2020, the Polish firm earned PLN 105 million ($28 million), up 13% over the same quarter last year.
The single most important game in CD Projekt Red's stable was The Witcher 3 and its expansions, which continues to support the company financially across multiple platforms five years after its release.
The other notable products for the quarter were also related to the same IP, in the form of the card games Gwent and Thronebreaker: The Witcher Tales.
However, while The Witcher's enduring popularity is impressive, it did not drive growth. Sales from CD Projekt Red's games remained essentially flat year-on-year, but revenue from the GOG.com distribution platform grew from PLN 31.5 million in Q3 last year, to PLN 40.5 million this year.
CD Projekt Red made a PLN 23.4 million ($6.2 million) net profit in the third quarter, up 57% over the same quarter last year.
These results represent the last full quarter before the launch of Cyberpunk 2077, which has demanded a large investment in development over the last four quarters.
According to CD Projekt Red, it has spent around PLN 219 million ($58.4 million) on "development projects" between the start of Q4 2019 and the end of Q3 2020. For contrast, its spending in the year before that was less than PLN 120 million ($32 million).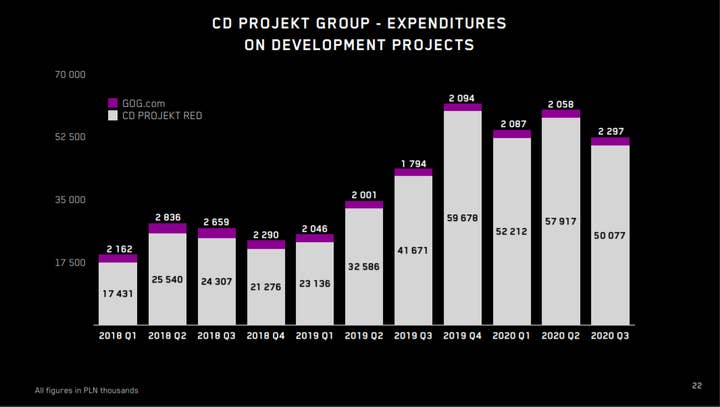 Cyberpunk 2077 is due to launch on December 10. CD Projekt Red has advertising campaigns planned for 55 countries, in 34 languages.
"The final trailer of the game was viewed nearly 23 million times in the three days following its release," said CD Projekt Red CEO Adam Kiciński in a statement. "And that's not all - the apex of the promotional campaign is scheduled for the first days of December."