Curt Schilling sued for $2.4 million
Citizen Bank seeks return of $2 million letter of credit and $350,000 credit card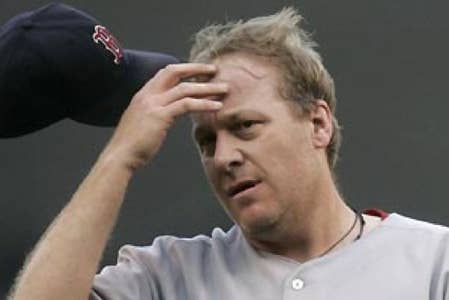 Rhode Island's Citizen Bank is suing 38 Studios founder Curt Schilling for $2.4 million, WPRI reports.
The suit was filed with the Boston Superior Court last Thursday. It alleges that Schilling personally guaranteed a $2 million letter of credit and a $350,000 corporate credit card from Citizen Bank., but both Schilling and 38 Studios have refused to pay either.
"Schilling is liable to the bank in the total amount of $2,394,240.40, plus thereafter accruing interest and late fees, costs and costs of collecting, including, without limitation, attorneys' fees and expenses," the filing reads.
"Schilling has failed and refused, and continues to fail and refuse, to satisfy the outstanding indebtedness."
As the events surrounding the collapse of 38 Studios have unfolded, Schilling revealed that his investments in the company amount to $38 million, with a further $12 million in guaranteed loans.