CSR Racing dev addresses in-app purchasing complaints
Boss Alien's Jason Avent says business model did not lead design, but freemium is here to stay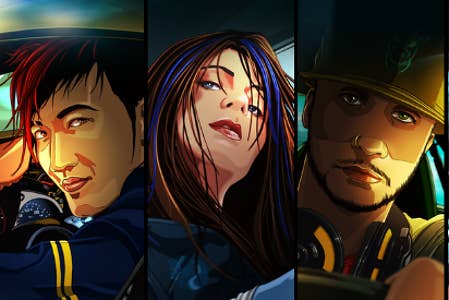 Boss Alien, developer of the successful iOS game CSR Racing, has addressed complaints that the game is unfairly balanced to encourage in-app purhcases.
CSR Racing is currently the top-grossing game in 70 App Stores across the world. It halts play using a "Gas" mechanic that is the rough equivalent of the "Energy" feature common in free-to-play games, but many players have complained that progress is too slow unless you pay.
However, when Boss Alien founder Jason Avent was asked by Hookshot Inc. about the role of the business model in the game's design, he claimed that "Gas" simply prompts players to take a "natural break."
"The short-sharp play sessions mean that you're happy to come back and have another go," he said. "This design fits with the play patterns of people on the move. That's really what drove the design.
"We have a lot of reminders in the game that help to keep you on the right track and progress. Relatively few of these actually mention money. However payment does fit in neatly where it's appropriate. It's never compulsory to pay though and I think that's key. You can play CSR Racing forever for free if you want to."
The extent to which Avent's claims are accurate is open to question - the service launched by Russian hacker Alexey V. Borodin that grants free access to premium iOS content was developed as a direct rebuke to CSR Racing - but so too is the propriety of complaining about an ostensibly free game asking its players for money.
For Avent, who used to work at Split/Second developer Black Rock Studios, free-to-play is still in its formative stages, and designing a game that can be played for free is much harder than designing a game for retail. However, he believes the model is here to stay, and it will inevitably find a harmonious way to work in all games and all genres.
"The model will morph to fit the sensitivities of each market. I think it will mature generally and we'll move towards more pull-based models rather than the current push-based marketing used in most contemporary freemium games.
"In a few years I don't think people will recognise a game as being freemium. It will just be."